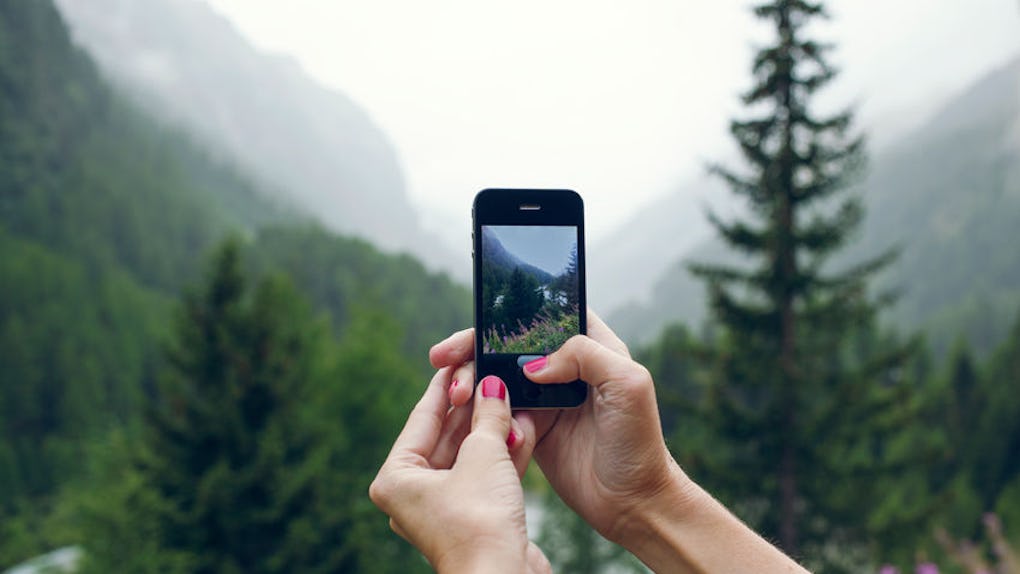 Danni Van Huis
How To Use Lightroom 2018 For Your Best Instagrams Yet
When Kendrick Lamar says that he's "so sick and tired of the Photoshop," I like to think he's not calling me out intentionally. I hate to admit it, but I honestly love editing my pictures. Whether I'm manipulating the color scheme, setting a mood with a unique filter, or messing around with the lighting, it's always fun to play around with different tools and apps to perfectly customize your photo. So if you, too, are all about editing your photos for Instagram, here's how to use Lightroom 2018. You'll definitely thank me later.
If you've ever used Adobe Lightroom on your computer, it can get pretty complicated. There are a ton of features, and it's easy to mess up if the file is too large. However, using Adobe's version for your phone is incredibly quick, easy, and allows you to edit your photos in a super professional-looking manner in a matter of minutes. Although you have the option to pay for additional features and filters, it's entirely free to download and use in the most basic way possible. Learning how to use the app is super fun and easy, so why not take a second and learn the basics? Seriously, your feed will look so, so amazing.
Here's how to do it:
1. Download Adobe Lightroom
Go to the App Store and type in Adobe Lightroom. Once you find the correct version of the app, hit download. Other than the fact that you can make in-app purchases (for things like additional filters), it's totally free and definitely worth taking up a little extra space on your phone. P.S. it's available on both Apple and Android devices!
2. Select A Photo
Once you download and open the app, you'll have to decide which picture to edit. Are you going to edit that photo of you on the beach from your vacation? Is it going to be an #UrbanLife pic from your city adventures? There's no limit to how many photos you can edit, so go wild and spend your afternoon editing every single one. I've definitely done that before.
3. Edit The Photo
Once the photo is uploaded, go HAM with editing. Each tool is on the bottom of the app, and anything with a blue star costs extra, such as the Selective, Healing, and Geometry tools.
In terms of free tools, you can crop, auto correct, play with lighting and coloring, add effects like vignetting or feathering, sharpen detail, correct any problems that could be due to your lens, and add filters in Presets. The world is literally your oyster.
4. Play With The Presets
Presets, the tool all the way to the right of the bottom bar of the app, includes a series of filters that are super fun to play around with. Between Desaturated Contrast and Vintage Instant, there are so many ways to set the mood in your photo. For this puppy, I'm all about that #WarmContrast, because he's super cute and definitely deserves all the warmth in the world.
5. Save Photo To Your Camera Roll
Once you're done, hit the check mark in the upper right-hand corner, and you'll see it in an in-app folder called All Photos. Hit the folder and click the edited photo. Then, you'll click the Upload icon (with an arrow pointing upwards out of a box, three icons from the top right). It'll give you the option to save the edited photo directly to your camera roll.
Voila, you're an Adobe Lightroom pro. Didn't I tell you it was simple? Your IG feed is about to get 10 times more gorgeous, so lookout, world. There's a new photographer in town.