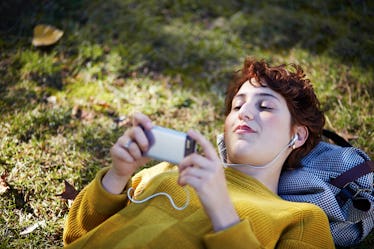 A Relationship Expert Reveals His Long-Distance Relationship Survival Guide
"Long-distance relationships are extremely relaxing and easy to navigate," said no one in a long-distance relationship ever. Whether you are bicoastal babes or a quick two-hour train ride apart, distance makes the heart grow fonder, but it also makes it grow worried, confused, and lonely. I am of the mindset that long-distance translates to "soon-to-be-failed" when it comes relationships, but I've never been in one. TBH, I'm probably just secretly hoping my ex's long distance relationship isn't as adorable as it looks on Insta. As for how to survive a long-distance relationship? I have no idea, but there are plenty of couples out there who have made it work.
While I've never been in a long-distance relationship myself, I'm not totally against them. I love feelings and crushing and dating people, but I also really love my own independence and need lots of alone time. I prefer looking forward to a long stint of hanging out with a partner over a weekend after taking care of my own business all week.
Part of me even thinks I'd prefer a long-distance relationship to a regular one — especially because I live in New York, where, unless you live in the same neighborhood, it can be hard to find time to see each other daily. Part of me knows that this is an incredibly ignorant thought, and that I don't understand the challenges that couples in long-distance relationships face. So I spoke to clinical psychologist and host of The Web Radio Show, Joshua Klapow, Ph.D., about how to care for your long-distance relationship.