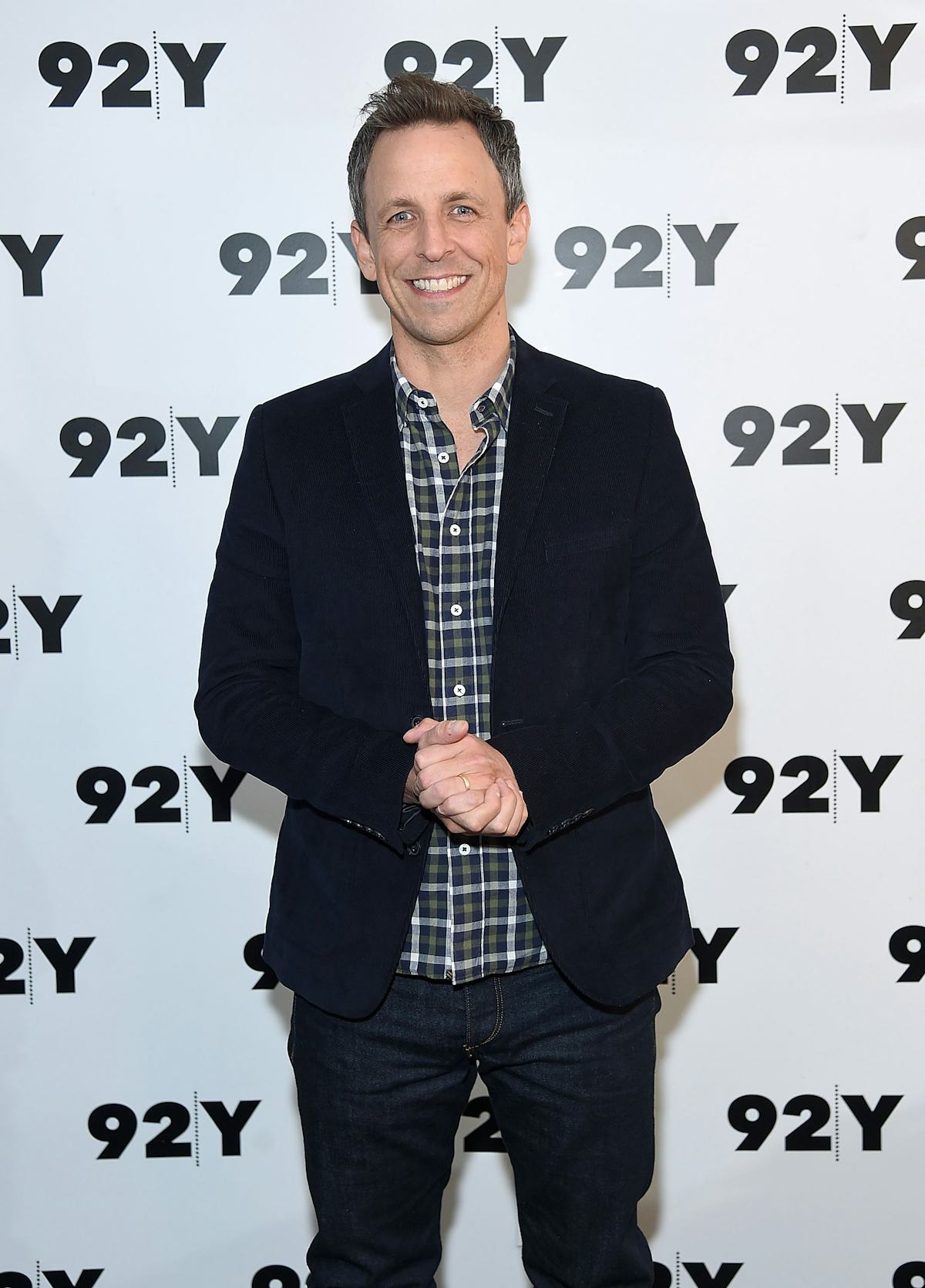 Here's How To Stream The 2018 Golden Globes So You Don't Miss A Single Moment
Jamie McCarthy/Getty Images Entertainment/Getty Images
'Tis the season... for award shows. That's right, the most star-studded season in the entertainment industry is quickly approaching — all kicking off with the Golden Globes on Jan. 7. Seth Meyers is hosting the big event and there are sure to be a plethora of celebrities making an appearance. There's a few ways to stream the 2018 Golden Globes so you don't miss a minute of the action — all the details you need are down below.
The Golden Globes is extremely prestigious, and winning at the show holds a lot of clout for the rest of award show season (hint: The Oscars). Seth Meyers is a great choice for host — he's funny, clever, and lights up in front of an audience. With Meyers hosting, fans are predicting the show will definitely have a political edge. Mostly because that's the tone his show, Late Night With Seth Meyers, has taken for the past year.
It was announced on Nov. 22 that Meyers would be hosting this year's Golden Globes. As reported by E!, HFPA (Hollywood Foreign Press Association) President Meher Tatna said in a statement,
The Hollywood Foreign Press Association is excited to have Seth Meyers host the 75th Annual Golden Globe Awards. With his natural comedic wit and innate ability to charm audiences, Seth will help us carry on the celebratory tradition of recognizing the best in television and film at the Party of the Year.
As far as late night hosts, Meyers dove headfirst into covering Trump and the political climate during his show. Fans are obviously loving the content, as proven by his online viewership. According to Bustle, Meyers YouTube subscriptions have grown to "over 36 million a month in just six months."
After promising to Trump, "We here at Late Night will be watching you," during his monologue after the election, Meyers has stuck by his word. He was even named "the most trusted political voice in late night," by Vulture in 2017.
If Meyers hosting isn't enough (I don't understand, but OK) then maybe the potential list of nominees will sell you. The official list of nominations will not be announced until the Dec. 11 ceremony at 5 a.m. PST. The ceremony is notoriously just as fabulous as the actual show. Most importantly, the announcers are always the most elite members of Hollywood. Here's a short list:
2016: Laura Dern, Don Cheadle, and Anna Kendrick
2015: America Ferrera, Chloë Grace Moretz, Dennis Quaid, and Angela Bassett
2014: Kate Beckinsale, Paula Patton, Jeremy Piven, and Peter Krause
So... yeah, it's a big deal. For the upcoming ceremony, it will be very interesting to see who is given the honor. If you need something to get you through until then — it has been confirmed that Debra Messing and Eric McCormack will emcee the Golden Globes' 75th anniversary special on NBC on Dec. 13 at 9 p.m. EST, which promises to be so entertaining.
When it comes to the big night of the Golden Globes, you'll definitely want your TV on lockdown. The 75th Golden Globes live show will air on Jan. 7 on NBC at 8 p.m. EST. If the show follows the same format as last year, there will be a Golden Globes Arrival Special kicking off at 7 p.m.
The entire show will be available to stream on nbc.com.live if you have a verified service provider. Another great option would be to head to your local bar or restaurant — the show is so big, businesses usually have it playing on their TVs. Maybe make it into a fun drinking game? Drink every time someone says "Hollywood Foreign Press."
If you're more into the glitz and glamour of the red carpet, E! always hosts a great pre-show. If they keep with tradition, E! will kick off their red carpet live coverage at 6 p.m. EST so you won't miss any arrivals.
Twitter also hosts The HFPA Presents: Globes Red Carpet Live, a two-hour live stream of the red carpet. You can find the coverage on goldenglobes.twitter.com between 6 and 8 p.m. EST.
If you're not already stoked for award show season, start getting excited because the Golden Globes are right around the corner. The celebrities always look dashing, the nominees usually cause controversy, and unexpected things ensue during the live show. Trust me, you won't want to miss any of it.
Check out the entire Gen Why series and other videos on Facebook and the Bustle app across Apple TV, Roku, and Amazon Fire TV.