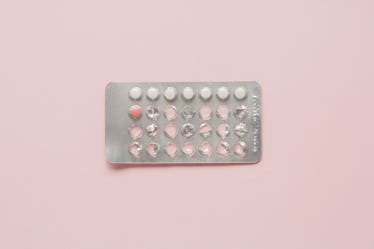 6 Little Ways To Remember To Take Your Birth Control If You Always Forget To Do It
No one's perfect, and if you're on the birth control pill, you've probably had to face the gruesome reality that is forgetting to take your birth control pill for the day. The birth control pill is basically the greatest invention since sliced bread, but that doesn't mean it can't be a little frustrating at times. If you're on the pill, you might have wondered more than once why it feels so difficult to figure out how to remember to take your birth control.
Because the pill is so easy to take, it's just as easy to forget to take it. We've all been there (I've personally been there several times, which is why I switched to the IUD), when you realize in a, shall we say, inopportune moment, that you forgot to take your pill a few times this month and might not be as protected as you thought you were.
Being aware of your own sexual health and safety is one of the most important things you can do for your well-being, especially when you're sexually active. The birth control pill can be up to 99 percent effective, but oftentimes, the effectiveness drops to around 91 percent, for one main reason: People don't take it consistently, every day, at the same time.
If you're on the pill, it's absolutely vital that you take it every day at the same time. Here are six ideas for how to never forget your birth control pill again.