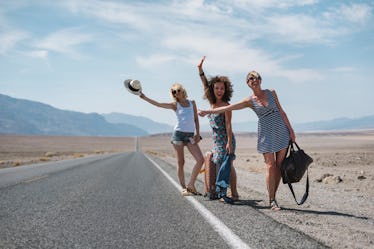 4 Tips To Ensure Your Spontaneous Road Trip With The Girls Is Smooth Cruisin'
Have you ever considered embarking on a road trip? With summer right around the corner, you may want to start mapping out your route. Road trips allow you to visit new places with ease. You don't need to spend countless hours researching flights, you don't have to wait in long airport lines, and you don't have to worry about getting around your destination. Road trips are a breeze for those who need a last-minute getaway. You can slide over to a neighboring city or drive across state lines. If you're wondering how to plan a spontaneous road trip, I have you covered, so read on.
Road trips give you absolute freedom. You can stop at any point along the way or make a detour if you see something you love. You can go as far off the beaten path as you want, because you've got a way to get there. You can go as fast or slow as you want because you don't have a return ticket. You'll get the chance to do some serious bonding with friends, while experiencing the realities of a new destination. Grab your besties, pack your bags, put together a dope playlist, and hit the road for an experience that you'll never forget.