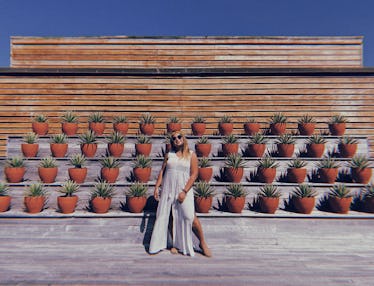 5 Tips On Planning An Insta-Worthy Itinerary In Another Country At The Last-Minute
Planning out the perfect itinerary for your trip abroad can be difficult, but planning it at the last-minute is even more difficult. There are so many details to sort through — from flights and hotels, to tours and excursions. I just returned from a trip to India and the Maldives that was confirmed less than a week before I was supposed to leave, so I quickly figured out how to plan a last-minute itinerary in another country that was both fun and Instagrammable.
Honestly, I don't know how people planned out their travels before the internet, much less pre-Instagram. The only way I was able to plan out this incredible trip was because I, in my humble opinion, was able to expertly Google my destinations, navigate travel blogs for information, and comb through Instagram hashtags and location tags for the perfect spots. But if you're not quite sure where to begin, your hotel can also act as a fantastic resource so that you can have the trip of a lifetime.
The beauty of a last-minute trip is its spontaneity, which means that you can't really plan it out in advance. But with a few of these tips, you'll be able to make the most out of your next jet-setting adventure. Bon voyage!