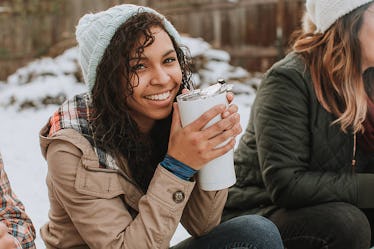 How To Pack Light For Camping When You're Not Really A Camper, But Want To Look The Part
Camping is one of the most exciting ways to travel. It gives you the chance to unplug and immerse yourself in the great outdoors. You'll be surrounded by nature as you hike and explore during the day, and fall asleep underneath the stars. It sounds like a dream, right? The best thing about camping is that you can leave all of your heavy baggage behind. You'll spend the majority of your time outside, so there's no need to pack for a lot of different scenarios. In fact, you should know how to pack light for camping if you're not really a camper, but want to look the part.
If you want to step outside your comfort zone, camping allows you to do just that. You don't have to worry about booking an expensive hotel room or taking public transportation to check out nearby sites. You'll carry your belongings with you, and be able to get up close and personal with nature. In my opinion, there's no better feeling than that.
If you're new to the camping scene, then the idea of it may sound a little overwhelming. One of the best ways for you to prepare for a camping trip is knowing what you should and shouldn't pack. The packing process is quite different than any other style of travel, so you'll need to prepare for full exposure to the elements. Proper packing will make your trip a breeze, and before you know it, you'll be living your best life as you take in the beauty of the great outdoors.