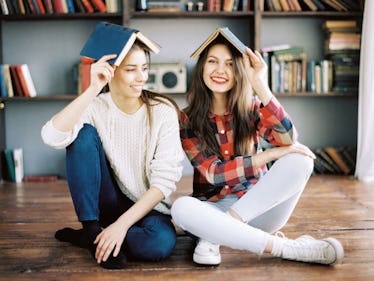 8 Natural & Quick Ways To Make Friends Your Freshman Year Of College
Back to school season is right around the corner, and you're so ready for this exciting, new chapter of your life. College is totally different ball game than high school. You might be living miles away from home, and you won't be surrounded by the people you've known since day one. It's a fresh start in the friendship department, and it can be a bit intimidating at first, but you got this. Take notes, because I'm here to tell you how to make friends freshman year of college so your campus experience is the best it can be.
There's nothing like seeing a familiar face in a place that's totally brand new to you. All it takes is one to make your entire day, but with these suggestions, you'll make more friends than you ever expected. It's all about being genuine and open to people and new experiences that could potentially help you discover different parts of yourself. You're going to be balancing classes, homework, living on your own, and maybe even a campus job, so making friends needs to feel natural. Whether you start with your roommates or classmates, any of these eight tips could turn a stranger into a forever friend.