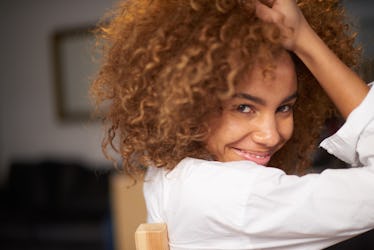 How To Have A Date With Yourself This Valentine's Day, According To Experts
Valentine's Day is typically billed as a couple's holiday, plain and simple. The pop-culture advent of the alternative Galentine's Day has added a little variety to the whole flowers and fancy dinner with bae thing, but still, the celebration of romance continues to be the dominant theme. While there are plenty of people who couldn't give two hoots about V-Day, some will still inevitably feel kind of bummed by the whole thing if they don't have a conventional "date." And if that's you, I'm with you. So, why not learn how to have a date with yourself this Valentine's Day?
Before you scoff, let me tell you what you probably already know: Spending quality time with yourself, and doing things that make you feel good, is simply a great mental and emotional health practice. We're just going to take it to the next level this Feb. 14.
Luckily, Elite Daily had the opportunity to speak to several experts on the best ways to go about executing the perfect solo date for Valentine's Day. As Kansas-based marriage and family therapist Afton Strate says, it really is a good idea to try to set some intentions for the day, especially if V-Day has consistently made you feel sort of down in the past. "I have found it to be critical to have some advanced planning for the day," Strate tells Elite Daily, "while also holding realistic expectations if things go differently than expected."
So, here's to making a plan that's all about loving and treating yourself exactly the way you deserve.