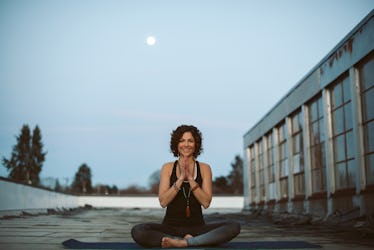 How To Get Through Mercury Retrograde With These 7 Soothing Self-Care Practices
If you've been feeling a little weird for the last week or so, it might have to do with the fact that Mercury went into retrograde on Dec. 3. As you probably know by now, Mercury goes into retrograde about three to four times a year, and the event generally causes mayhem and confusion across the planet. With that said, it might benefit you to have a few tricks up your sleeve so you know how to get through Mercury retrograde and make it to Dec. 23 unscathed.
Mercury goes into retrograde when it speeds past Earth in its orbit, and things tend to get a little wonky during this time period, hence everyone around you blaming weird events and situations on the smallest known planet in our solar system.
Aside from being the smallest, Mercury is also the planet of communication, which means that you can expect general miscommunications and confusion with your relationships while the planet is in retrograde. What's more, you might want to watch out for sudden bursts of emotion and irrational thoughts (both from you and from those around you). You might even feel like you're totally unhinged for a few weeks.
Look, there's no need to stress about all of this. And even if Mercury isn't affecting your life, the weeks leading up to the holidays and the new year can be stressful in general. Either way, here are seven self-care strategies to help you get through Mercury's latest retrograde period (or just plain life in general).