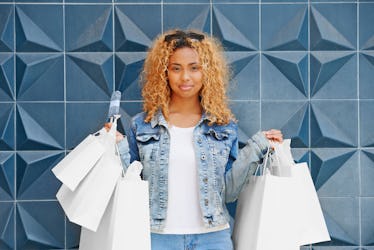 Experts Reveal How To Get Better At Multitasking If Your To-Do List Is Overwhelming
Thanks to looming student loan debt, divisive politics, and the general "WTF" nature of 2018, it can be increasingly easy to get swept up in the anxieties that seem to be lurking just about everywhere these days. Add to these sweeping problems an ever-growing to-do list, and you're probably completely overwhelmed. I can't pay your student loans for you, nor can I singlehandedly fix the political landscape, but some expert tips for how to get better at multitasking might be just the thing to take one more worry off your plate.
And, just so you know, stress really is something that everyone is dealing with in this day and age. For its annual Stress in America survey, the American Psychological Association asked over 3,000 American adults in 2017 about their anxiety levels, and in what may come as no surprise to those of us who fall into the millennial generation, our age group continues to have the highest reported stress levels: an average 5.7 on a 10-point scale.
Luckily, there are a few ways for millennials to tackle stress, even when some stressors are just downright difficult to control. One thing you do have control over, though, is how good you are at multitasking. So, if you're constantly on the move and need to fit a lot into your busy day, here's how to be the most effective multitasker possible, according to experts.