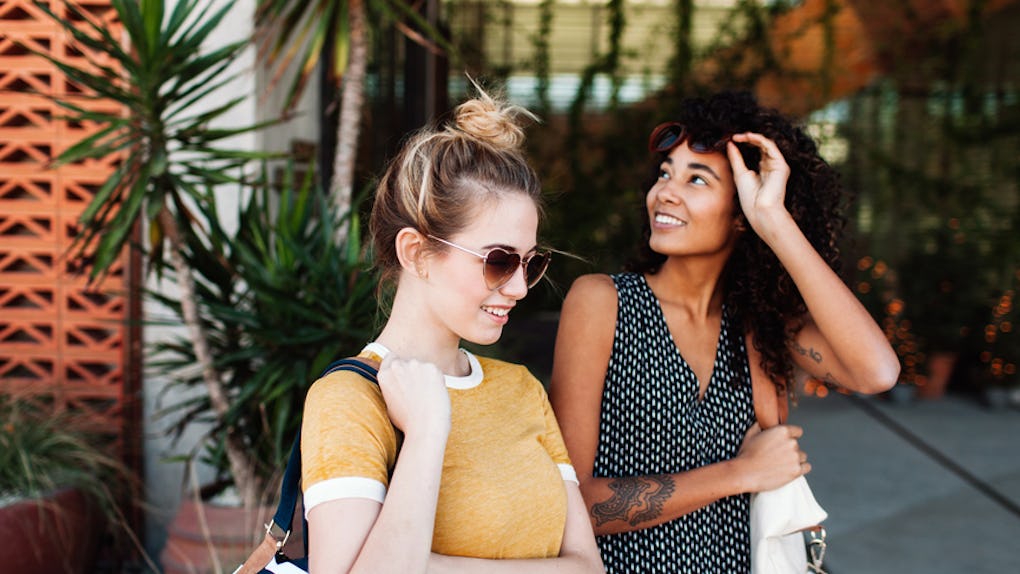 Kayla Snell
How To Enjoy Spring Break On A Budget, Because Yes, It's Definitely Possible
Finding a balance between enjoying your spring break and not blowing through all of your savings is a tight-rope walk of precision. You want to spend time with your friends and enjoy yourself, but you also don't want to have a total breakdown as soon as you look at your bank account when you get home. Learning how to enjoy spring break on a budget is a refined skill, sure, but it's one that you can acquire relatively easily with a few essential money-saving tips.
When it comes to spring break spending, college students reportedly drop a whopping $1 billion cumulatively every year, with spots such as Las Vegas and Cancun lighting up the board as the most desired destinations. The biggest costs for spring break trips are, unsurprisingly, airfare and accommodations, which is a pretty big incentive to actually pay attention to and take advantage of any money-saving hacks out there when booking your travel plans.
Whenever you travel somewhere, you should always factor in a few hundred dollars for the unexpected. You never know when a flight is going to get cancelled, or a hotel is going to be overbooked. Even if you don't end up spending that extra money, it doesn't hurt to create your budget with room for an emergency, and then move backward from there.
You should always have an idea of how much you want to spend before you make any decisions about where you're going and for how long. For example, if your friends want to take a trip to Key West, you should be prepared to spend around $1,600, according to a 2016 report from CBS News.
Once you have a budget, the key is to stick to it and be smart. Here are nine quick spring break budget hacks to help you stay true to your financial goals this year for spring break.
1. Embrace The Long Flight
A nonstop, timely flight is almost always going to be more expensive than a flight with one or multiple connections, or a flight that takes off at a less desirable time. For example, if you're willing to board a flight at 1 a.m. that connects in Milwaukee, you're probably going to save some major cash, which will be worth a few extra hours spent flying.
2. Set Up Alert Emails For Travel Sites
Setting up travel alerts for websites such as KAYAK or apps like Hopper will allow you to know when the best time will be to book your flight.
Although plenty of these alerts work on relatively speculative data (like what the price trends were for the year before), they can give you a more contextual idea for whether you should wait a few months to book, or just grab the flight immediately.
3. Go All-Inclusive With Accommodations
If you can find accommodations that are all-inclusive (meaning they include food and drinks within their booking rates), those deals are almost always cheaper than booking hotel rooms and eating out for every meal.
If you're picking a notable spring break spot like Cabo or Orlando, for example, you'll definitely be able to find tons of spots that offer all-inclusive opportunities.
4. Stay Somewhere With A Kitchen And Buy Groceries
If you don't go the all-inclusive route, the next best option is picking a spot with a kitchen and pitching in for groceries. In any given situation, the most expensive option is to eat out for every meal.
5. Skip The Gift Shops
Once you get to your spring break spot, you'll inevitably encounter an endless line of tourist-attracting shops filled with T-shirts, shot glasses, and several other kitschy forms of memorabilia that you simply do not need.
Skip the gift shops altogether. Your parents will be totally fine if they don't receive a "Greetings from Cancun" muscle tank.
6. Consider National Before International
If you haven't decided on a location for spring break yet, you should definitely consider going domestic before you book something international.
Going somewhere international requires a passport and an exchange of currency, at the very least, which you might be able to forgo with the right credit card, although signing up for a new credit card right before spring break might not exactly be a great idea.
7. Go To The Beach
Once you're at your spring break spot, try not to jump right into a bunch of paid, planned activities. Try to figure out what's available to you that's free. Chances are, there's going to be a beach or a pool nearby that you don't have to pay to use or go to.
Spring break should be about spending time with friends or family, not spending hundreds of dollars on random activities to entertain yourself. You can have just as much fun lying on the beach with friends!
8. Get To Know The Area Through Exercise
Going on a run in a new place is always a great way to get to know the area. Wherever you are, see if you can find a new route every day to jog through. Not only will it be great for your health, but it'll be an awesome way to gain an understanding for what you want to do in the area later on in the day.
9. Only Carry Cash When You Go Out
For the duration of your spring break trip, only carry cash around, no matter where you're going. Carrying cash is a great way to ensure you're going to spend less, wherever you are.