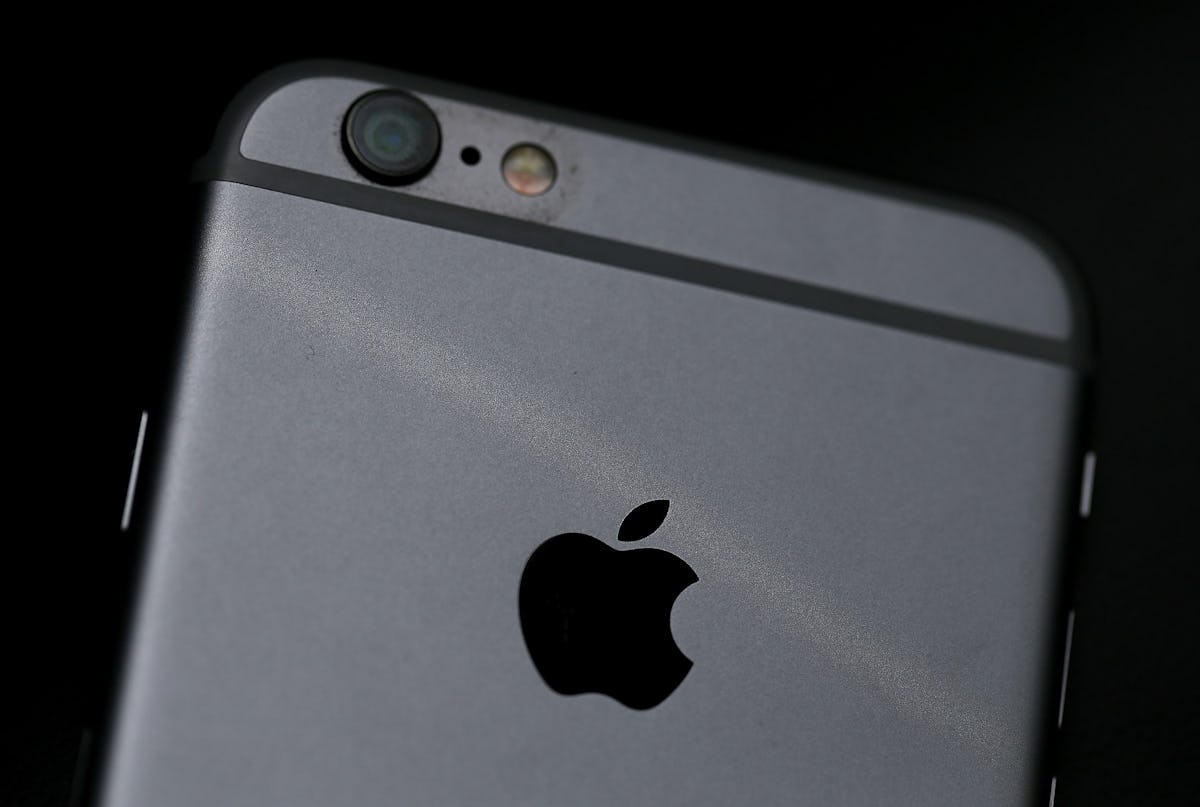 Here's How To Downgrade From iOS 11 If You Weren't Impressed By Its Glorious Features
Justin Sullivan/Getty Images News/Getty Images
For some people, new doesn't always translate to better. That appears to be the case for some iPhone users who are not quite as pleased as one would hope with the latest software update from Apple. If you're one of those people, never fear, you won't be forced to live in discontent until the next update. Read on, and you can find out how to downgrade from iOS 11 if you weren't so impressed with the update.
According to Mashable, there is a way to keep your old school Apple software if you're not a big fan of the upgrades that accompanied iOS 11. Fair warning, Mashable comes right out and says the the process is a tad complicated. If you're willing to soldier on and wait about 40 minutes, though, there is a step-by-step guide to helpt you get your iPhone running on iOS 10 again.
Step one gets into the trickery right off the bat because this change can't be done solely from your phone. You'll need to get your computer involved. OK, now make sure you've installed the latest version of iTunes. Got that? Now, just double check your patience reserves, and you're ready to get started.
Once you're in iTunes on your computer, go to the "Account" tab, and then click on "Check for Available Downloads" in the dropdown bar.
Now, you can download the iOS 10.3.3 file to your desktop.
On your iPhone, turn off the "Find My iPhone" feature by first going into your "Settings," and then, tap on your name at the top. Tap on the "iCloud" tab, and then scroll down to "Find My iPhone" and toggle it "Off."
Connect your iPhone to your computer with your lightening to USB cord (one of the simpler steps!).
You'll need to enter Device Firmware Upgrade (DFU) mode by resetting your iPhone. For the iPhone 6, hold down your Power and Home buttons at the same time until your computer indicates that your phone is in "recovery mode." The iPhone 7 resets with the same process, except you'll use the Volume Down button instead of the Home button.
If you're running on a Mac, hold down the "Option" key, and if you're using Windows, hold down the "Shift" key. When you do that, you'll be able to click "Restore iPhone" in iTunes 7. A window will appear, and you'll select the 10.3.3. IPSW file that you downloaded in Step 2.
If you've made it this far, you've done all the legwork you needed for the update. All you need to do now is follow the iTunes instructions to restore iOS 10.3.3 to your iPhone.
Personally, I've been really excited to explore all the new features in iOS 11, so I'm in no hurry to get rid of it — especially since it has the upgrades to the Control Center and new emojis coming soon.
The Control Center is now customizable with iOS 11, meaning you can turn on your Battery's "Low Power Mode" feature with just a swipe and a tap right from your Control Center — a must for those nights out when your battery percentage keeps ticking lower and lower and you're not even close to calling it a night.
Also, the new emojis are coming so soon, and I cannot wait to be able to sign off from all of my iMessage conversations with the "shhh" smiley. It's like the equivalent of the emoji mic drop (well, besides for the actual microphone).
So, if you're having a tough time adjusting to the update, give the return to i OS 10.3.3 a go by following the guide from Mashable.
If you're feeling iOS 11, you can join me in my countdown to the new emojis.