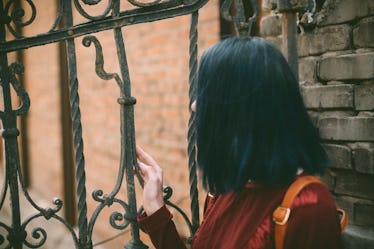 Here's What No One Tells You About Dealing With A Flaky AF Friend
Categorizing someone as your best friend is accepting their personality package deal. No one's perfect, and you really do love everything about this person and couldn't imagine not having a friendship with them. But sometimes, those little not-so-awesome qualities are a struggle to deal with. This much can be said about your best friend who is so, so flaky. You have to learn how to deal with a flaky friend, or you'll end up feeling super spent.
Again, this person is so much fun to be around (when they don't flake) and that's exactly what keeps your friendship going. It takes practice and so much freaking patience to deal with a flaky friend, but ultimately, it's worth the juggling you have to do.
Your flaky friend might not even do it on purpose. Flakiness could result from planning way too many things at once and not keeping track. It can also be because you were feeling one way when you made plans and when it comes times, you are so not down for it anymore. Whatever your BFF's reasoning is time and time again, you and other ditched friends could totally write a book on the struggles of dealing with a flaky friend.