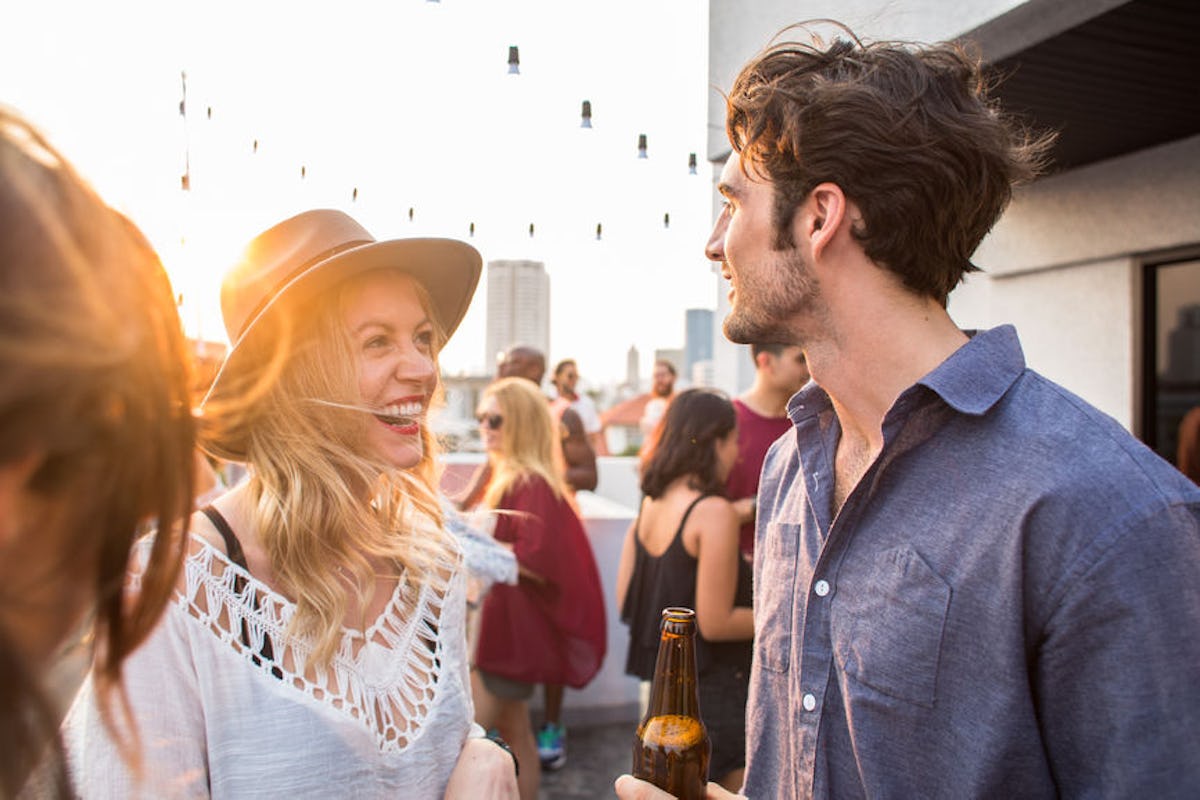 This Is How To Ask Someone Out IRL — Because Yes, You Should Make The First Move
Asking someone out in real life is a lost art. It seems silly, because it's actually such an easy thing to do. But when you factor in the surge in popularity of online dating and dating apps, the outdated stigma against women asking men on dates, and the fact that people are pretty much always on their phones in public, the odds do feel like they're stacked against us girls when it comes to asking people out. Knowing how to ask someone out in real life is a valuable skill to have, so I spoke to Alessandra Conti, celebrity matchmaker at Matchmakers In The City, about strategies for starting an IRL conversation and getting up the confidence to close the deal.
"We are taught that we should never approach a guy, and only speak to guys who approach us. The problem with this antiquated way of meeting men is that unfortunately, men are not approaching women thanks to a variety of factors — the prime being the minimal risk of rejection on dating apps compared to the major risk of rejection IRL," says Conti. No matter what your sexuality is or who you're trying to ask out, fear of rejection is valid. For women who are into women, there's no "script" for who should ask out whom. This can be nice, but it doesn't eliminate the worry that the person might say no.
Especially if you're the kind of boss who is used to going after what you want in your career and everyday life, you likely don't want to sit on the sidelines when it comes to dating, either. There are a variety of ways to ask someone out in real life that won't come off as aggressive or awkward, according to Conti. Here are her four best tips for scoring a date.