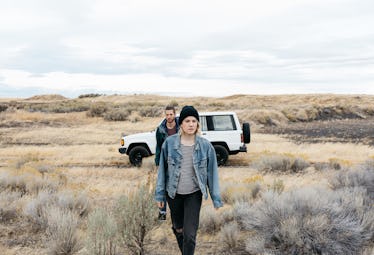 8 Women Reveal The Moment They Knew Their Partner Wasn't "The One" & Ugh, My Heart
Whether five months into a relationship or five years, the moment when you realize that the person you're with isn't right for you can be a major downer. It's especially painful when they seem to check all of your boxes, and yet deep down you know it just ain't meant to be. To get some real stories on how women knew their partner wasn't the one, Elite Daily took to Reddit.
Realizing that your relationship with someone has an expiration date is tricky. Do you break up with them as soon as you know and move on, or do you let the partnership run its course? Either way, letting them go, even when you know it's for the best, can trigger some complicated feels.
But hey, in the process of finding your forever bae, some relationship casualties are to be expected. And let's face it, figuring out what you don't want in a partner can take some serious trial and error, but the upside is that once you can say for certain the qualities you don't want in a SO, you are that much closer to getting clarity on the qualities that are most important to you. It also offers you the opportunity to work through your own shortcomings so that when you do meet your person, you'll be a much stronger and wiser version of yourself.