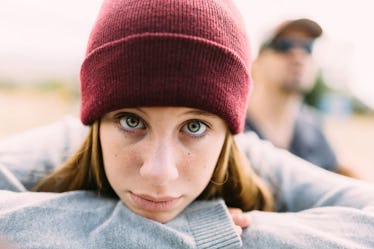 6 Women Share How Long They Waited To Make It Official & Wow, They're So Patient
It would be pretty awesome if you could just meet someone, decide you like them on the spot, and then, boom!, immediately start dating. But that's, unfortunately, not always the way it works. So, how long should you wait until becoming official? Well, it can depend on the actual relationship. Some couples really define the relationship after one or two dates, but for others, it can understandably take a lot of time, and needless to say, a lot of patience.
I mean, we've all been with those people who like us but just "aren't ready" for relationships. And when that happens, you often have two choices: Move on and find someone who is ready, or stick around and hope that with time the person you currently like will come around. In a recent Reddit AskWomen thread, six brave ladies who chose the latter shared their experiences and explained how long they waited to become official with their current partners. Some of them waited a really long time, you guys. And, honestly, all of them are far more patient than I am. But, if you're currently in a situation where you're not quite sure where your relationship could possibly be going, read these as signs of hope! There could be a light at the end of the tunnel, after all.