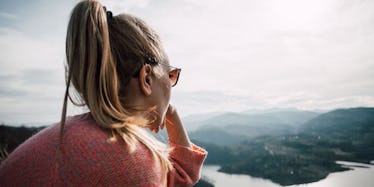 11 People Reveal How Long They've Been Single, Proving There's No One "Right" Timeline
Living the single life – either voluntarily or not – definitely has its own perks. I myself have been single for two years now, and have enjoyed solo trips to Berlin, advancing in my career, and meeting a bunch of people on dates and exploring new cities with them. I understand that some single folks can feel societal pressure to "settle down" and that they may be "running out of time." I asked several 20-somethings on the internet about their experiences being single, and also, how long is it normal to be single? For them, answers varied, and experiences were wildly different. That's proof that there's no one "right" way to experience single life — everyone does it their own way.
Read on to learn, from various genders and age ranges, how people deal with being single and what they like and don't like about their current relationship status. Whether someone's been single their whole life, got out of a relationship months ago, or is actively not pursuing a relationship at all, here are all their thoughts.