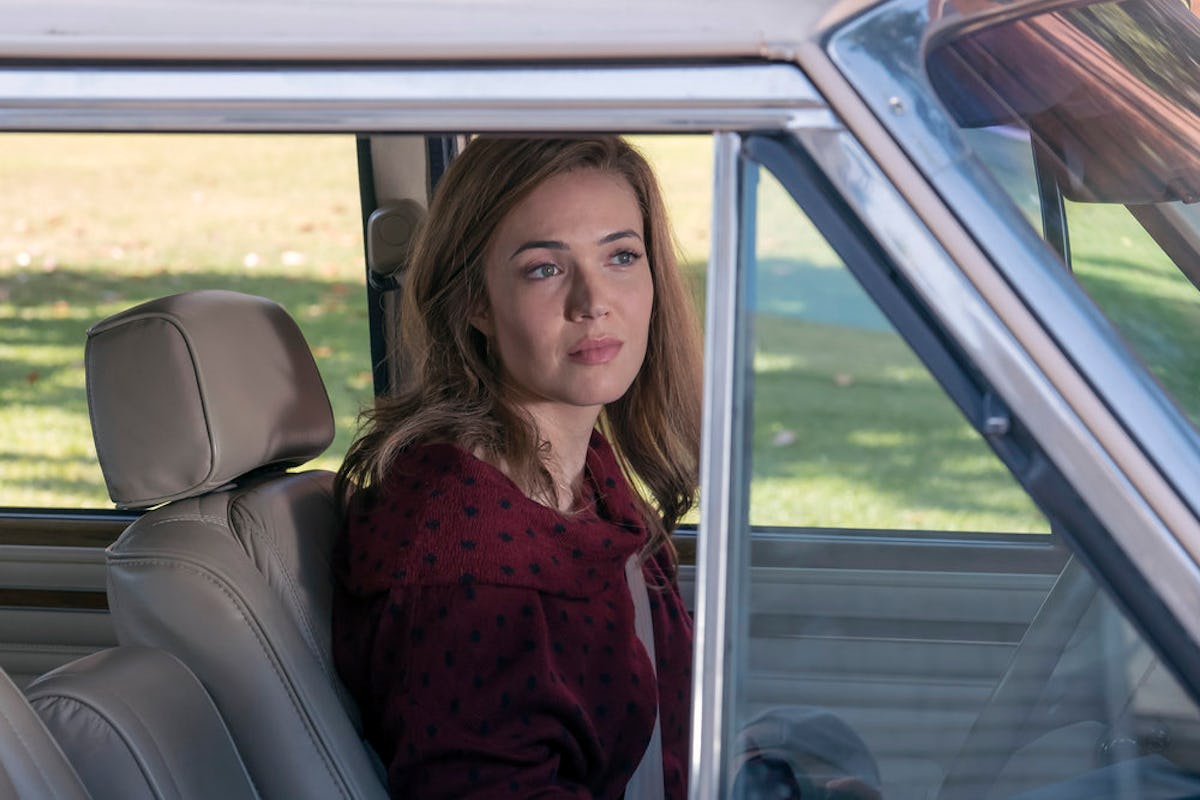 Mandy Moore Knows How 'This Is Us' Ends & Promises It Will Be "Very Satisfying"
NBC
With the central mystery of how Jack Pearson died revealed last season, fans might think This Is Us is off in uncharted territory, now the show has passed what had initially been plotted. But that's not so. Last year, after the house fire episode, creator Dan Fogelman revealed this was only the beginning of the adventure. Not only did he have plot points to follow for several more seasons, but an ending too. So how does This Is Us end? At least some of the cast knows the answer, including star Mandy Moore.
Speaking to Entertainment Weekly after last year's Super Bowl episode, Dan Fogelman revealed he'd actually pitched several plot points for future seasons in his original sit down with NBC.
Next week's episode was one of a couple of episodes that were part of my initial pitch to NBC. Many of the episodes were for future seasons upcoming, but this was one of the first ones. We've been working at it for two years, I just completed it.
Not only does Fogelman have a new plot point he's already aiming for, he's got a whole set of them going forward. According to Mandy Moore, this includes the show's ultimate end.
Check out what she said on Jimmy Kimmel Live! about it this week:
For Moore, knowing the direction the show is going is very comforting.
There's no predetermined end date, but… Dan [Fogelman], our boss, I think he has an idea in his mind of when he sort of sees the story ending, and he knows how it ends, which makes me feel good as an actor and as a viewer, he knows where the show is heading.
This Is Us has already shot some of the footage for the ending as well.
I think just the nature of our show and the trajectory, people are certain ages now and perhaps they're just going to keep getting older, so you're capturing content in the can now. I don't know if some of the actors that were shooting were aware at the time.
This suggests said ending includes the younger cast members, most likely the 10-year-old set, since they are the ones who will change the most drastically over the next couple of seasons.
Moore believes when the show does reach its natural end, fans will be satisfied.
I think the ending will be very satisfying for people. I think it's very true to sort of what the show evokes from all of us… Dan's a master at that…People will feel their feelings.
Meanwhile, Moore is ready to relaunch her music career in the wake of This Is Us' success. As she told People Magazine earlier this summer, she's currently without a label, but she has tons of music to record. Since this is most likely the apex of her career resurgence after the teen pop years, hopefully, someone will hop on that while the hopping is good. Or at least before Rebecca Pearson goes the way of her husband on screen.
This Is Us returns to NBC this coming fall on Sept. 25, 2018, at 9 p.m. ET.