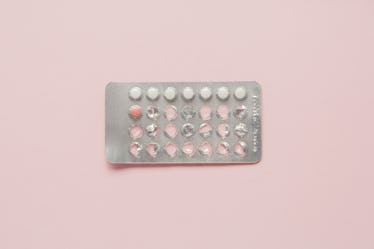 Here's Exactly How Every Type Of Birth Control Affects Your Body Differently
Birth control affects your body in one very obvious way: Under the best circumstances, it keeps you from getting pregnant. But different types of contraception can have varying effects on your body, your wallet, and your calendar, depending on which one you choose. But on a more specific level, how does birth control affect your body?
Generally speaking, many forms of birth control affect your body via a hormone flow, but not all contraceptives use hormones to prevent pregnancy, nor do all contraceptives use the same type and concentration of hormones to get the job done.
What's more is that different types of contraception require varying levels of responsibility. So if you're not exactly a Type A personality, you might want to pick a contraceptive that you don't have to worry about on a daily or even weekly basis.
Overall, the more information you arm yourself with, the better equipped you are to make the best choices for your body and your life. With that said, let's get one thing out of the way: None of these contraceptives will keep you safe from STIs, which is why you should always use a condom when having sex with a new person.
Now that we've gotten that out of the way, here's everything you need to know about how some of the most common forms of birth control will affect your body and your life.