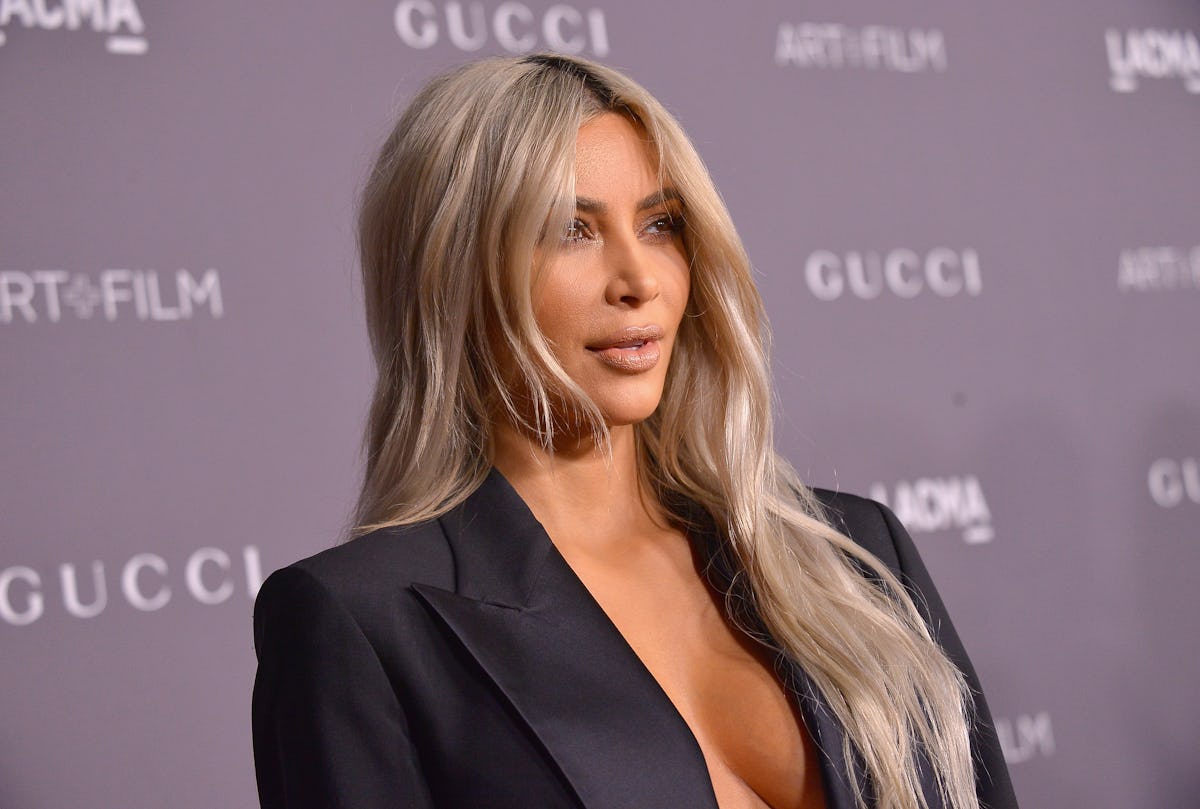 You're Probably Already Pronouncing Kim & Kanye's New Baby's Name Wrong
Charley Gallay/Getty Images Entertainment/Getty Images
After just a few days' wait, the name of Kim Kardashian and Kanye West's baby is finally here — and it's a good one, you guys! Are you ready? It's... Chicago West. As in the Illinois city. Why? I have no idea. You know, except for the fact that it's where Kanye is from. Interesting, right? Kim revealed the midwestern-themed name in a Twitter post, then followed it up with a tweet that referred to her new little bundle with the sweet nickname "Chi." Aww. But if you're anything like me, you're now wondering how do you pronounce Chi?
Is it Chee? Or Shee? Or Chai? Chy? Luckily, we didn't have to wait very long for an answer, because sister Khloé Kardashian swooped in on Twitter to put us all out of our misery. That's right — a currently preggers KoKo is here to give us all the inside scoop on the pronunciation of the new Kimye baby's moniker, and, drumroll please, the little girl's name is pronounced "Shy." As in, the word for being reserved and showing nervousness or timidity in the company of others. As in, once bitten, twice shy. Or camera shy. Which, let's be honest, is basically the exact opposite of the way any of us would describe Kim and Kanye.
Seriously though, I think the name is pretty cute. And now I'm just wondering how long it will be before the city best known for it's deep dish pizza will change the its spelling to "Shycago."
What? It could happen.
Anyway, since we first heard the news that KKW was having a third child via surrogate, there's been a ton of speculation about the baby's name. And while I am absolutely on board with the whole Chi thing, I have to admit that I'm kind of bummed they didn't go with the rumored name Noel. Because as a girl with a Christmas-y name myself, I was totally down with it. Plus, when you put it together with North and Saint, the three names would have made a nice, little most-wonderful-time-of-the-year package. You know, because of the whole North Star thing.
You know who else is probably a little bummed out by the Kardashian West's name choice? Big sister North West. Let's not forget that Kim revealed during a recent visit to The Ellen Show that her 4-year-old daughter had her own name in mind for her new baby sister — and it was Star West.
I know — it's pretty good. But alas, we are now all living in a post-Chicago West world, and as expected, the good people on Twitter are currently losing it over the name reveal. Reactions ranged from confusion:
To straight-up denial:
To something I can only describe as serendipitous elation. I mean, just check out this tweet from the co-creator of the hit show Chicago Fire:
Or this one, tweeted out by the Chicago Bears:
So brills!
But nothing compares to the following offer, from a Chicago-based restaurant chain.
Not even a week old yet, and Little Chi has already managed to score free hot dogs for life! Pretty impressive, kid!
Of course, there were plenty of other tweeters who just simply seemed to love the Windy City-themed baby name and couldn't wait to take to social media to show Kimye their support.
I am loving all the positivity here, dolls. But quite honestly, my favorite response on Twitter has got to be the one that references the theme song from the Fresh Prince of Bel Air — and yes, I happen to be from Philly, but no, that's not the only reason.
Just check it out and you'll see what I mean, okurr?
You can't tell me that wouldn't have been epic.
Oh and P.S. — Since Chicago is Kanye's hometown, does this mean we can expect to see a fourth Kardashian-West baby at some point named Calabasas?
Stay tuned.