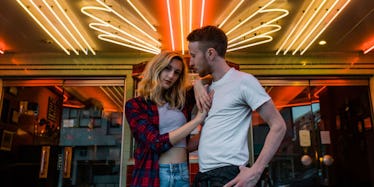 7 Signs That The Person You're Dating Isn't "The One," According To Experts
This idea of "the one" has been ingrained in our minds ever since we were kids. We'd watch romantic comedies, Disney fairytales, and read young adult novels in which happily ever after told us that there was one person we were "meant to be" with. But in reality, there are plenty of people who could be "the one" for you, and will mesh well with you at different parts of your life. In any relationship, you could be wondering if you've met the one: Are they the person of your dreams? Is your connection completely unparalleled to other relationships you've had in your life?
There are surely relationships you'll have in your life where you feel so deeply for one person, but something is just nagging at you that it isn't right. Or, there could be more obvious signs that the relationship just won't work out for you. To get an idea of more specific reasons and signs your relationship isn't the one for you, I spoke to several experts. Check out their advice on signs your SO isn't the one for you below.
"Typically ["the one"] is related to asking if the person they are with is their soulmate," Jennifer B. Rhodes, psychologist and relationship expert, tells Elite Daily. "That person could be their soulmate but that does not mean you are meant to be with them forever."