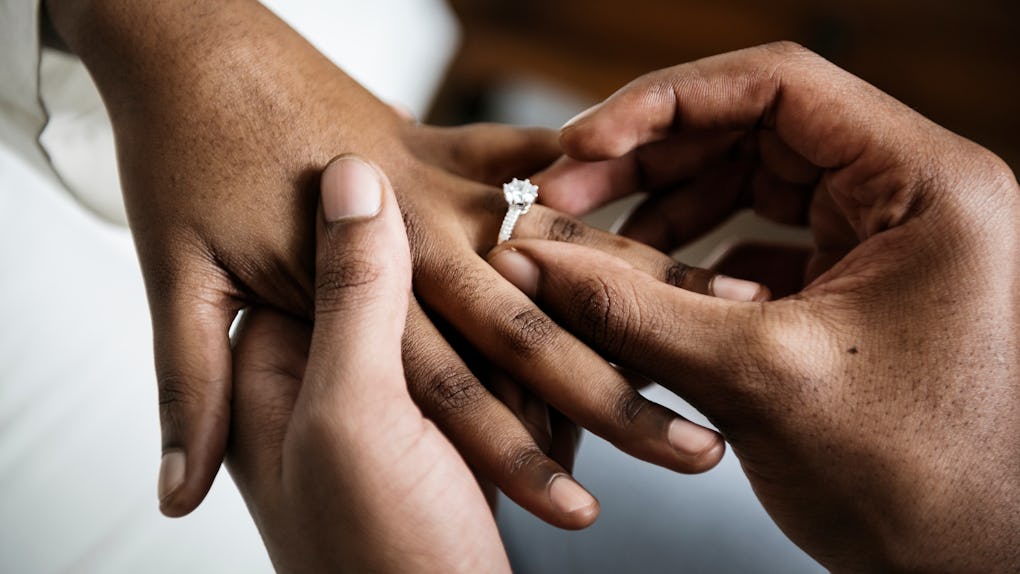 Shutterstock
How Do Relationships Change After Marriage? 14 Married People Got Super Honest About Their Experiences
When you're in the thick of it, it can be hard to imagine that your relationship would ever change in any way. But formally agreeing in the eyes of the law (and sometimes God) to spend the rest of your lives together can actually be the reason for at least some changes in your relationship. But how? How do relationships change after marriage? Well, in a recent thread on Reddit's AskReddit, 14 married people got super honest about the things that changed about their relationship after they decided to tie the knot. And their responses couldn't be more adorable.
If I'm being totally honest with you, I was pleasantly surprised when I saw these responses. I wasn't expecting these responses to be positive. I was expecting most people to complain about barely getting any attention and hardly ever having sex anymore. Basically, I've watched too many old-timey sitcoms and standup specials of people complaining about their bossy spouses. The idea of marriage "changing" a relationship seemed inherently negative to me.
But these responses are far from negative. No, instead, they were all wonderful, beautiful testaments to how fantastic life can be when you decide to spend the rest of your life in matrimonial bliss with the one you love. Read along and prepare to feel all the feels.