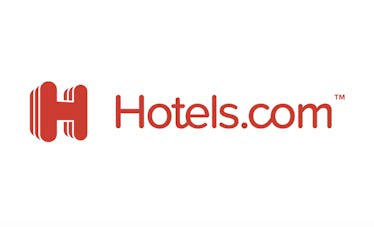 You Could Get 99 Percent Off Your Hotel Room, Thanks To This Black Friday Sale
Hotels.com
Contrary to belief, Black Friday isn't just a holiday for mall sales and department store discounts. Travel companies are also partaking in the post-Thanksgiving celebration with deals that'll inspire you to explore the world on the cheap. Heck, if you're luck enough, Hotels.com's Black Friday 2018 sale could help you score 99 percent off your hotel room. I'm not kidding: The go-to booking site is back for Black Friday with its electronic scratch-off coupons, which means it's almost time to test your luck on the internet.
Thankfully, everyone who partakes in Hotels.com's Black Friday sale will be treated to a discount, so it doesn't really matter how "lucky" you are. However, some people who join the fun will win a whopping 99 percent off of their Hotels.com booking — and you could be one of them. If you want to throw your hat in the ring and try to win the big discount, the process is simple. But first — like many other Black Friday sales — you'll have to wait until Friday, Nov. 23 to get your discount.
Once Black Friday officially rolls around, you can partake in Hotels.com's big sale. In order to do so, head to Hotels.com between midnight on Friday, Nov. 23 and 11:59 p.m. local time on Monday, Nov. 26. According to a Hotels.com representative, you'll be asked to scratch off an electronic coupon when you get onto the site. That coupon will reveal the deal you've won, which can include one of the following percentages off of your Hotels.com room booking:
7 percent
8 percent
10 percent
99 percent
If you get the 99-percent off discount, go ahead and start planning your dream hotel stay.
If you don't win big, you'll still get one of the four discounts, according to a Hotels.com representative. When you think about it, that's a pretty great deal if you're currently in the process of booking a future vacation. However, keep in mind that you'll need to use your Hotels.com coupon between Black Friday (Nov. 23) and Cyber Monday (Nov. 26) in order for the discount to be applied. In other words, if you haven't started thinking about a future getaway, now might be the time to do it.
Before you enter Hotels.com's Black Friday electronic coupon sale, you should keep one more thing in mind. Those of you who end up winning 99 percent off of your booking must spend a maximum amount of $1,000, according to a Hotels.com representative. Still, the deal seems too good to pass up — so plan your trip accordingly and enjoy the Black Friday discount.
Once you have your discounted hotel locked in, you might want to check out Black Friday flight deals — because, yes, they do exist. Multiple travel sites like Expedia and CheapOair are helping travelers find the best discounted flights when the big day arrives, so keep an eye out for cheap tickets when you're planning your vacation on Black Friday. Between discounted hotels and affordable tickets, you have a great chance at booking a cheap (and enjoyable) vacation this year.