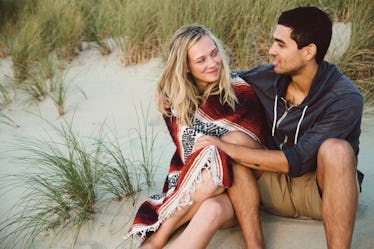 Here's Where You'll Meet Your Summer Fling, Based On Your Zodiac Sign
Summer is almost here, and you know what that means: It's time for some good old summer lovin'. Yep, 'tis the season to have an extra-hot fling with someone new — or maybe even someone you've had your eye on for a while. Because, let's be honest, hooking up on a hot summer night is one of the best things about this time of year. So, I guess that means the only question is where you'll meet your summer fling.
The answer is, pretty much anywhere! But there are some places where your odds are probably better than others; simply because it's where you probably feel most confident and flirty, and this (like so much else), we can discern using your zodiac sign. Are you a social butterfly who can strike up a conversation? Or do you feel like your best self when surrounded by nature? By knowing when and where you're likely to find love, you can make sure to be on the lookout for folks who are feeling the same way. So, with all that said, here's where you're most likely to find your summer fling this year, based on your zodiac sign. Warning: Things are about to really heat up.