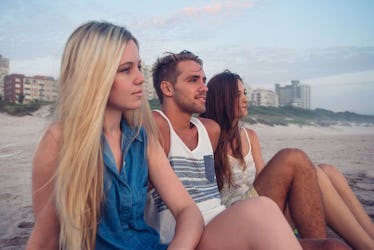 7 Women Get Real About How They Feel When Their Partners Check Other People Out
Let me paint a picture for you. It's a beautiful sunny day. You and your partner are enjoying a lovely walk outside, hand in hand, when suddenly, a strikingly beautiful person crosses your path. You notice the person catches your partner's attention and, even if it's just for a split second, you notice them check the hottie out. What's your next move? How do you react? Well, if you're wondering what to do when your partner checks someone else out, I come bearing answers!
There's no one "right" way to process this moment. Regardless of whether the experience brings up strong emotions or doesn't bother you in the slightest, that's understandable. In a recent Reddit AskWomen thread, ladies shared their best advice from firsthand experience and I highly recommend taking note.