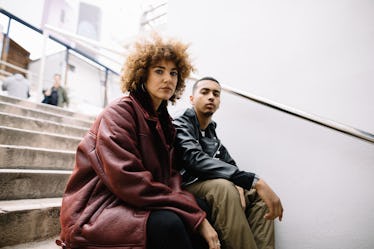 This Is The One Thing Experts Recommend When It Comes To Forgiving Infidelity
If you've ever been cheated on, you know just how utterly devastating it can be. Your trust is broken, and suddenly the person you love can seem like a stranger. But while infidelity can mark the end of a relationship, for some couples — those who really want to make it work and are prepared to go through the lengthy process of healing, forgiving, and rebuilding trust — there's reason to hope. That said, it won't always be easy. In fact, the most difficult hurdle may be the first one: Forgiveness. However, what experts recommend about forgiving infidelity may actually make that first step a bit easier by helping to clarify what forgiveness actually means in your situation, and by validating the feelings you already have.
With all the heightened emotion and confusion you might be feeling, it can be difficult to tell whether you should even try to work things out — or even know how to begin the process of doing so. Knowing that, I reached out to relationship experts to ask what the one thing they would recommend for people currently struggling with this situation is. Here's what they had to say on this difficult topic.