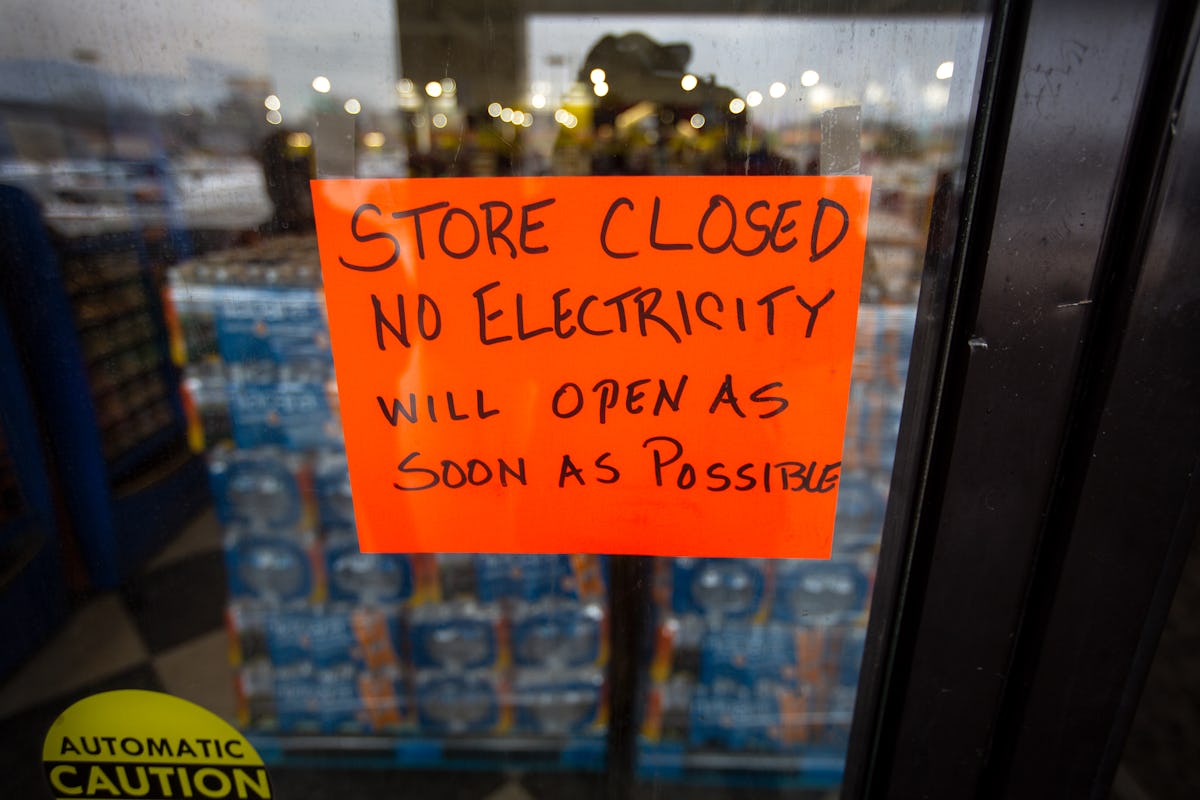 Here Are 12 Ways You Can Help Texans After The Winter Storm
Montinique Monroe/Getty Images News/Getty Images
The Lone Star State is going through a full-blown humanitarian crisis. An unprecedented winter storm tore through Texas on Feb. 15, and days later, millions of people are still straining to make ends meet amid nearly a week of record-low temperatures and prolonged power outages. As of Feb. 19, lawmakers and energy officials don't seem to have any clear answers on when the state's electric grid and water systems will be restored and regulated, per The Texas Tribune, and many communities — especially low-income communities of color — are struggling to maintain food, shelter, water, and warmth. So, here's how to help Texas after the winter storm, because this is still awful.
While the polar vortex triggered power outages in many states as it swept across the country, Texas suffered the brunt of the fallout. Over 4 million people were without power as temperatures bottomed out on Feb. 16, per NBC News, reaching lows the state hadn't seen in decades. The consequences were, and continue to be, dire. Many counties issued water boil notices as treatment plants shut down, creating drinking water shortages across the state. Grocery store lines stretched into parking lots and beyond as hundreds of people stood in line to try and secure meals amid city-wide food shortages. Several families reportedly died from carbon monoxide poisoning in fatal attempts to stay warm using gas-powered generators, grills, ovens, and vehicles. Burst pipes and water mains flooded and destroyed homes, leaving entire families without shelter.
President Joe Biden said he plans to sign a major disaster declaration as soon as Feb. 19, and has been speaking with Gov. Greg Abbot about Federal Emergency Management Agency (FEMA) disaster relief. But there's still plenty of ways you can take action— here are 12 places you can send your money, time, or resources to help those in need.