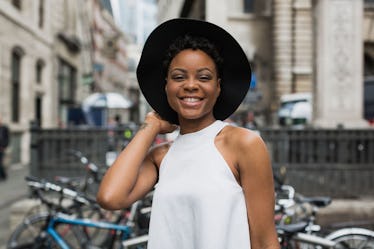 An Expert Reveals 6 Tricks That'll Help You Feel More Confident & Less Indecisive
Remember the Gilmore Girls episode where Rory made an extensive pros and cons list to help her decide which college to go to? My decision-wary heart really connected with her character during this episode because I also tend to be incredibly careful about the choices I make in life, both big and small. Sometimes, though, this can feel pretty paralyzing, especially if I'm trying to decide something as trivial as what ice cream flavor I want to sample next. If you can relate, take some solace in the fact that learning how to feel confident making decisions can be as simple as following a few easy, expert recommended tips.
Professor Elena Reutskaja, an associate professor of marketing at IESE Business School, has studied decision making for 20 years, and has plenty of advice for getting over an indecision hump if you aren't feeling particularly confident about going in one direction or another.
And BTW, you don't have to save these tips for when you have a life-changing choice to make, like buying a house or changing career fields. Reutskaja's suggestions can help guide you on something as small as determining what present to buy your BFF for her birthday, or which adorable dog sweater to dress your fur baby in for your next IG post. Here are a few of her tips to use whenever indecision strikes.