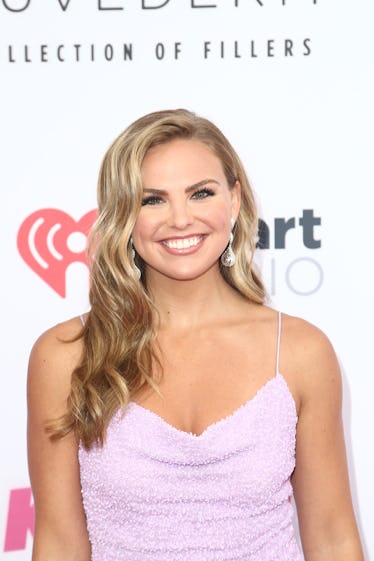 Hannah B.'s Quotes About Love Will Make You Believe In Fairytales
Tommaso Boddi/Getty Images Entertainment/Getty Images
It's officially the time of year when Monday nights turn into the perfect excuse to consume copious amounts of wine and cheese, and aggressively yell at the TV; when the wine flows freely and every television set in America tunes into the IRL fantasy of one man or woman searching for love on national television. The Bachelorette is back in full swing, y'all, with Hannah B. taking the lead this season. The 24-year-old has garnered plenty of love on social media, and taking a closer look at Hannah B.'s quotes about love will show you exactly why.
Now, in case you haven't been keeping up, Hannah was chosen as the newest Bachelorette after being sent home on Colton Underwood's season of The Bachelor. (Right after she met his family in his hometown, no less.) After she said her teary farewell, fans everywhere fell in love with the former Miss Alabama, and it's easy to see why. Hannah is wise beyond her years when it comes to love, and there's really no doubt in anyone's minds that she's going to walk away from her season of The Bachelorette happy and thriving.
Seriously, just take a look at some of the pieces of wisdom the southern belle has already imparted on viewers, because it's really something.