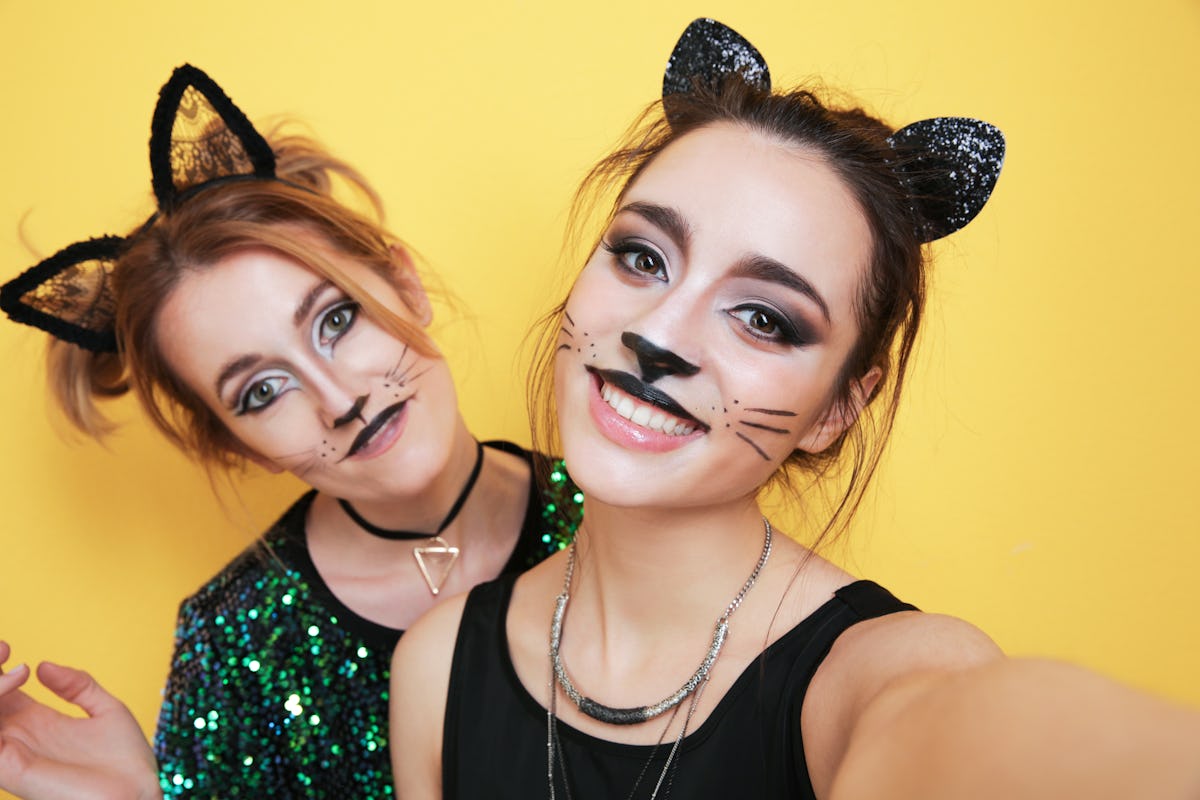 6 Clever Pics To Take With Your Bestie On Halloween When You're Creepin' It Real
Shutterstock
When you start to see black cats wander and pumpkins get lit, you know Halloween is right around the corner. It's truly my favorite time of the year. I love all things spooky and scary, so I embrace my witchy side. If you and your BFF have plans for haunted hayrides and carving pumpkins, you might want to capture the moments with Halloween pics to take with your best friend and post them on Instagram.
With all the fun October has in store for you, you want to make sure to post whatever you can on social media. How else are you going to remember that complicated feeling of being terrified at a haunted house, while also laughing so hard you could cry at seeing your friend get spooked? I personally can't wait until my first costume party of the season so I can have fun with the outfit I've been preparing for weeks.
You might even have plans to visit a haunted festival, cast a few spells, and eat all the discounted candy you can find. Along with those activities, you and your bestie need to add these six Halloween pics to the agenda. Not only will they capture the spirit of Halloween for you to fill your feed, but get you in the mood to have the most batty time around.