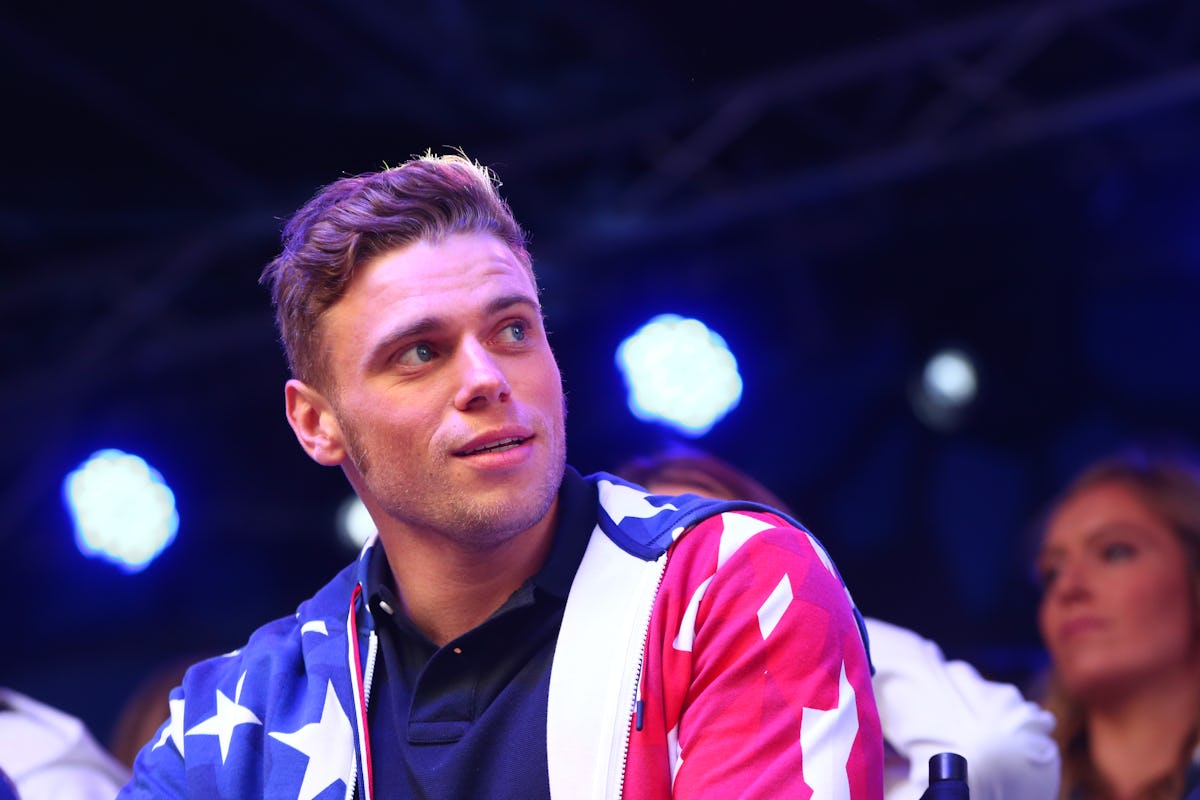 Follow Gus Kenworthy On Social Media So You Can Soak Up All The Olympic Action
Mike Stobe/Getty Images Sport/Getty Images
The 2018 Winter Olympic Games are set to kick off on Feb. 9, so it's about time to get familiar with the competitors. And if you're looking for a new Instagram obsession, look no further than Men's freestyle skier Gus Kenworthy. The British-born American athlete picked up a silver medal in Sochi back in 2014, and now the 26-year-old is headed to PyeongChang.. We can't wait to see him go for the gold. In the meantime, Gus Kenworthy's social media game is keeping us plenty filled in, and we're guessing he won't stop once he hits the Olympic Village. If you're not following this funny, motivating, and ridiculously skilled competitor, you better start now.
Kenworthy's silver medal placement wasn't the only reason the Telluride native made headlines at the 2014 Olympics. The animal lover stayed behind following the games in order to adopt stray puppies from Sochi. You heard that right. Stray puppies. If that doesn't warm your heart, we're not sure what will. Kenworthy has also become an inspiration in his own right by coming out in 2015. "I don't think I could have ever come out as a gay athlete 30 years ago and expected to be successful in my sport," he told Time Magazine. "My story's indicative of change. Gus is making history by being one of the first openly gay athletes to compete in the Winter Olympics and he's the first action sports athlete to come out.
He spoke to Esquire about his hopes to inspire other athletes, saying,
All I can really say is to encourage anybody who's in the closet to come out, and congratulate anyone who has. I know that sports is a really scary place to find the courage to do that because it is so hetero-dominated, but there's no correlation between sexuality and sports performance and capability, and the more out people that we have in sports doing well, the more we can break down stigmas and barriers and stereotypes, and the more accepting it will be for future generations.
And those words of encouragement and love also extend to people who are struggling outside the athletic community as well.
Johnny Weir recently applauded Kenworthy and fellow figure skater Adam Rippon on Twitter:
If all that and the whole puppy rescuing thing wasn't enough make you interested, allow more of Gus' social media to endear you to him even more.
Case in Point: He Hangs Out With Elmo
Aww.
He's a Britney Fan
We can relate.
He's Very Good at Halloween-ing
Wolverine on point.
He's a Member of #BachelorNation
We can relate even more.
He's a Master of the Pun/Travel Pic Combo
He Respects Stranger Things
Well done, sir.
He Does Stuff Like This
No biggie.
And Of Course, Puppies
In addition to Instagram and Snapchat, Gus is also pretty active on Twitter and shared a pic from his Jan. 18 stint on Top Chef, alongside other Olympians Meryl Davis and John Daly. We want in on that Judges Table.
So, how is Gus feeling about the upcoming Olympics? He opened up to Paper Magazine about how this experience will differ from his time at Sochi:
I've been through the ringer so I think that that's an advantage but also the last Olympics I had no expectations on me, I was a dark horse. I wasn't a medal favorite, I didn't have any sponsors or any Olympic brands trying to partner with me. Now with this Olympics I've signed with ten Olympic sponsors and I got the medal last time and a bunch of X-Games podiums since then and I came out so I have the LGBT community watching. I feel like I have a little bit more pressure but I feel good.
We look forward to seeing Gus on the slopes and on our social media feeds.
To learn more, visit teamusa.org. The Winter Olympics will air live starting February 8.