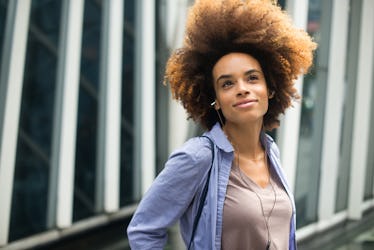 Everything You Want To Say To Your Younger Self, Once You Hit 27
The future has such a way of working out, you almost forget that there was a time when you were lost and unsure. You're growing up, kiddo. And once you start thinking about the journey so far, you might start to think about everything you want to say to your younger self. Your younger self was a work in progress, and the person you are now is still ever changing.
Unfortunately, there aren't any time machines to give your younger self the scoop about the future. Yeah, it would have saved you from a lot of headaches, heartbreaks, and worrying, but you needed those obstacles to help shape who you are now. Your younger self could have benefited from at least knowing things would be OK. This is especially true during those very trying times when you couldn't see the silver lining of your crappy situation.
I know, the process is such a struggle, but it's so worth it. You don't regret the things you had to go through in order to get to where you are now. Consider how much has happened from the time you were 18 years old. It's true what they say about getting wiser with age, but there will always be tidbits of intel you wish you could tell the younger you. Here are just a few things we wish we knew then: