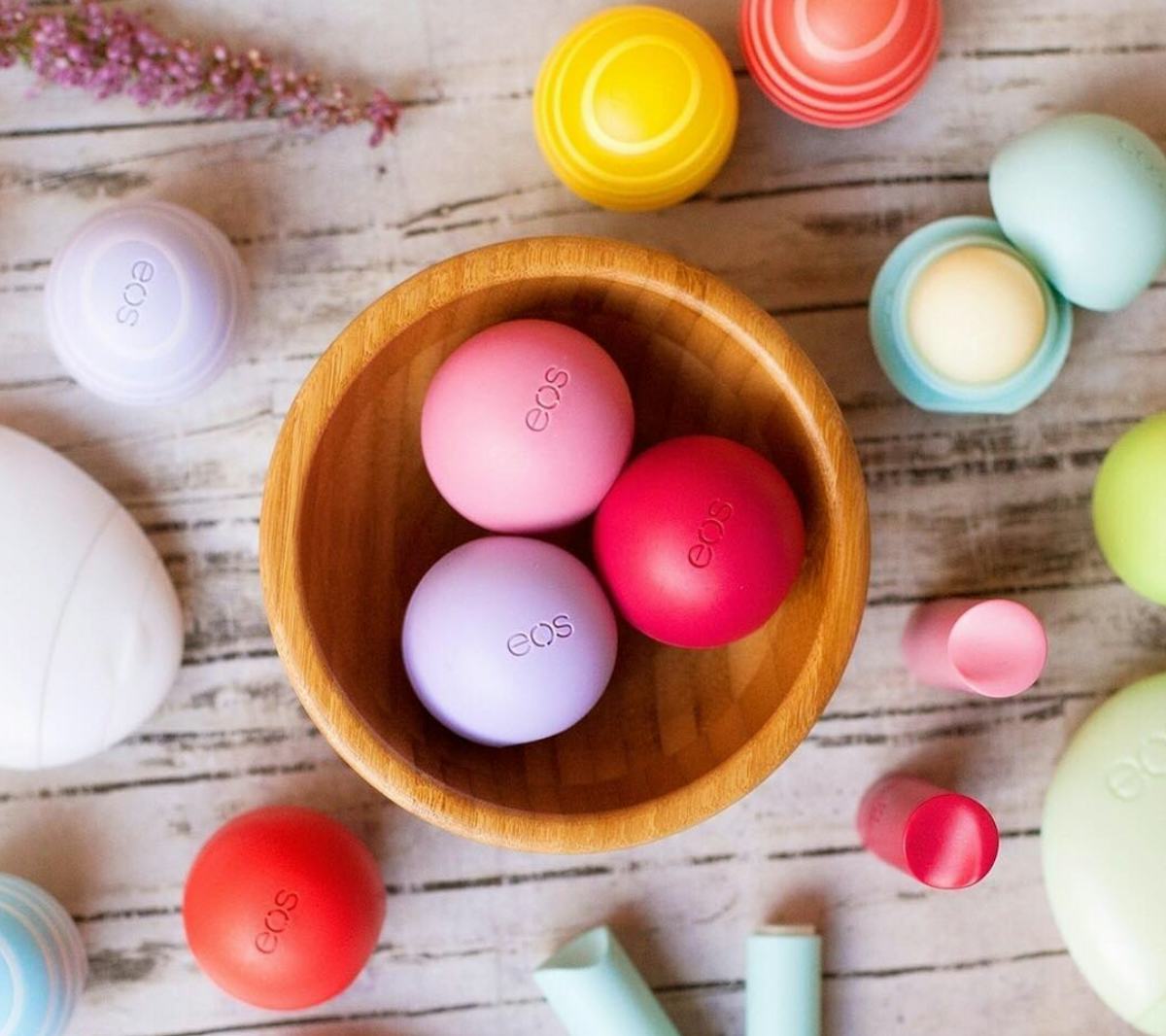 Eos Just Made Recycling Your Empty Lip Balms Beyond Easy, So Why Not Go Green? — EXCLUSIVE
When it was first released, eos lip balm—you know, that super cute sphere-shaped one—could be found in pretty much every millennial's purse. Just like any buzzy new product it experienced a wave of initial popularity headed by young people who loved both its unique pastel-hued packaging and the fact that it promised to be an environmentally conscious brand. As is natural, the brand's initial popularity has slightly wound down but thanks to a new recycling initiative that it's winding up and is set to revolutionize how consumers see plastic waste, "eos" is set to once again become a beauty buzzword.
"We're here because we have a shared belief that a simple lip balm can go beyond being medicinal, functional, or 'just another thing in my purse,'" says Soyoung Kang, eos Products' chief marketing officer. "We can make it much more meaningful for our business, our people and our planet. There's a critical need globally for transformational progress in sustainability and as a brand with global impact, we have a responsibility to discover new ways of making the world itself better and do our part to make a positive contribution to society." In other words, eos takes corporate responsibility seriously, specifically when it comes to taking responsibility for the waste their products create and figuring out ways for it to be repurposed.
This spring, eos partnered with Sustainable Surf on an initiative that would turn old lip balm spheres into surfboards and also donated to their "Waste to Waves" initiative, which reimagines waste as a resource. Pretty cool, right?
Saturday, September 15 marked World Cleanup Day and in honor of the occasion eos announced their newest eco-centric initiative and trust me, this one is a total game-changer. The company partnered with TerraCycle, a company that specializes in recycling hard-to-recycle materials, with the goal of providing their customers with an easy way to recycle their eos packaging products. "Though technically recyclable, mixed plastic packaging often ends up in landfills due to the high cost of recycling these materials at the municipal level," explains Kang. While she notes that eos customers are ingenious in the ways they reuse their lip balm containers (some use them as succulent planters!) she says the company wanted to provide something concrete and widespread: "To give our fans yet another way to give their eos products a second life, we wanted to take our sustainability commitment to the next level by providing them with a nationwide recycling program."
From now onwards, customers can go to TerraCycle's website and print off a free UPS shipping label to be used to send an envelope or box filled with empty eos products to a TerraCycle recycling center. The spheres will be made into a variety of different items including park benches, picnic tables, and bike racks, so by taking the extra minute or two to responsibly dispose of your waste you'll also be helping to provide green assets for public spaces. If that isn't incentive enough, you'll earn TerraCycle points for each shipment you send in, which can be redeemed as a charitable donation to a school or nonprofit of your choice.
If you already make intentional choices in order to live a greener lifestyle then shopping eos and participating in this program is probably a no-brainer. If you don't, it's a great place to start. "If practiced consciously and collectively on a large scale and more corporations considered the broader impact of the choices they make today, we could start to make real progress towards sustainable development globally and create a better tomorrow," says Kang. Think globally, act locally—it's never been easier.