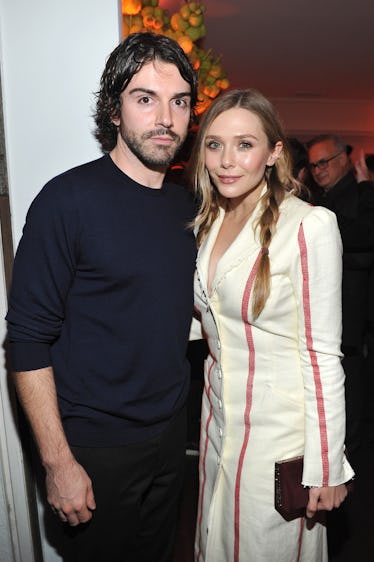 Elizabeth Olsen & Robbie Arnett's Relationship Timeline Is So Low-Key
Donato Sardella/Getty Images Entertainment/Getty Images
Elizabeth Olsen may not be an Olsen twin, but she definitely shares her older sisters' penchant for keeping her love life under wraps. The WandaVision star has been dating the same musician for over four years now, and though she'll occasionally talk about her boo during interviews, Elizabeth Olsen and Robbie Arnett's relationship history is largely a mystery. And though Olsen used to give fans little glimpses into her relationship through social media, the actor decided to delete her IG in September 2020 and has no plans to reactivate her account.
As she said of Instagram during a February 2021 interview with Grazia, "I didn't find it very organic to who I am as a person. I found some joy in putting up silly videos, but I think the main reason I stopped — not I think, I know the main reason why I stopped — was because of the organization in my brain." That totally makes sense... but what doesn't make sense is the fact that Grazia casually referred to Arnett as Olsen's "husband," though she has yet to confirm whether they're even engaged. What's the deal, Lizzie?
Though their relationship status is unclear at the moment, here's what I do know about Olsen and Arnett's quiet romance.