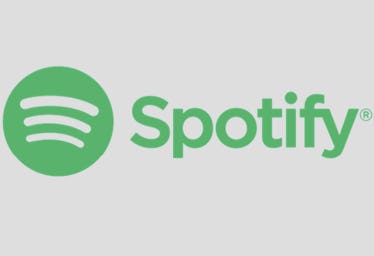 This One Artist Totally Crushed Spotify's 2017 Year In Review, So Give Him A Listen
If you're starting to feel nostalgic for good old 2017, you've probably already checked out Spotify's 2017 Wrapped — it's a great way to see what your music activity has been throughout the year. While mulling over the hours of music you've played while doing work, pregaming, and working out, comparing your Wrapped page alongside those of your friends' is a fun way to reflect on everything you've done this year. However, Spotify recently revealed its Year in Review for 2017, which shows the top-streamed music from 2017. It may be no surprise — based on your Wrapped page — that Ed Sheeran was Spotify's 2017 Year in Review's most popular artist.
On Dec. 5, Spotify released its own Year in Review data, and the top artist was beloved and beyond-talented British ginger, Ed Sheeran. According to Spotify, the pop singer-songwriter racked up 47 million monthly listeners, just in the last year. Sheeran's hit album, Divide, was the most streamed album worldwide this year, with a whopping 3.1 billion streams. His hit song, "Shape of You" became Spotify's most streamed track of all time, with over 1.4 billion streams. Ed, we don't know how you're doing it, but you are seriously killin' it.
Spotify's Chief Content Officer, Stefan Blom, was quick to congratulate the UK star for his outstanding achievements over the past year:
Ed Sheeran absolutely dominated this year with the release of his record-breaking album, Divide. There is no doubt that 2017 was The Year of Ed Sheeran, and we are thrilled that so many millions of music fans have discovered, listened to, and shared his music on Spotify. Congratulations to Ed on an amazing achievement.
Sheeran totally dominated in streams this year, officially dethroning Drake, who had taken top of the list in 2015 and 2016. According to Spotify, Drake was the only artist from last year's top 5 that carried into this year. Ed Sheeran, The Weeknd, Kendrick Lamar and The Chainsmokers are all newbs' to any of Spotify's Top 5 lists.
The Most Streamed Female Artists this year includes Rihanna — at the top of the Most-Played Female list for her third year in a row — along with T-Swift, Selena Gomez, Ariana Grande and Sia. Rounding off the Most Streamed Male Artists includes Daddy Yankee — who is a new player among Spotify's Top 5 — along with Ed Sheeran (duh), Drake, The Weeknd, and Kendrick Lamar. The Most Streamed Groups include Coldplay — brought back by their latest collab with The Chainsmokers — along with Imagine Dragons, Maroon 5, Linkin Park and Migos.
Top 5 Breakout Artists are a great way to see which emerging musicians are truly rising for the top. Camila Cabello, Harry Styles and Liam Payne officially went solo this year, and totally owned the single life as the top three — followed by Lil Pump and Trippie Red. Great job guys, you're all making it big!
To compare your own music stats from this year to what's been popular, make sure to check out how to see your own 2017 Wrapped, if you haven't done it yet. It's a quick and easy way to reflect on the past year... and to see who's really dominating the speakers at all of your parties.
So, you're definitely in the minority if you haven't yet listened to Ed Sheeran's newest (and, honestly, best) album, Divide, because it was the top played album on Spotify this year with a wild 6.3 million streams. And while you're checking that out, make sure you listen to all of the amazing female artists who made it to the top, as well as this year's coolest bands. Also, don't forget download your own Spotify 2017 Wrapped; the soundtrack of your life over the past year may surprise you.
Check out the entire Gen Why series and other videos on Facebook and the Bustle app across Apple TV, Roku, and Amazon Fire TV.