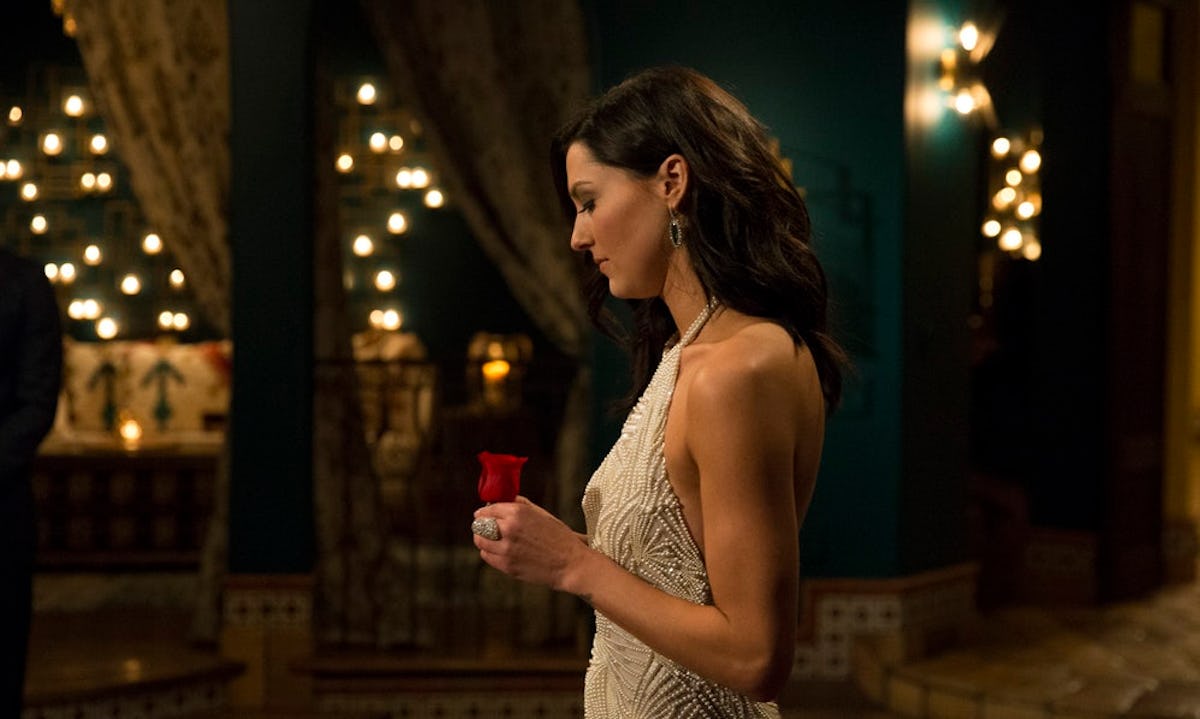 7 Dating Problems That Only Happen On 'The Bachelor' That Are So Unrealistic IRL
ABC/PAUL HEBERT
I basically joke all the time about how I'd love to be a contestant on The Bachelor – and I've put my application where my mouth is, too. I've submitted myself as a contestant three times now. Sorry, Ben Higgins, Nick Viall and – shudders – Arie Luyendyk Jr. – you unfortunately didn't get the chance to date me. All joking aside, dating on The Bachelor actually seems like a nightmare in real life. You're constantly sizing yourself up against the competition. Imagine going on a date and trying to win the attention of the object of your desires while 25 to 30 other people are trying to do the same thing?
This television show seems like a stressful situation at best and one that can be a detrimental to your mental health and job prospects at worst. Beyond that, the premise is so ridiculously unrealistic. I know you're probably reading this and thinking, Duh, but it's easy to get caught up in the fantasy world the show presents.
There's a lot that makes this dating journey, or what I like to think of it as – a strange social experiment of really attractive people not at all like dating in real life. Here are the weirdest and most unrealistic parts of the show.