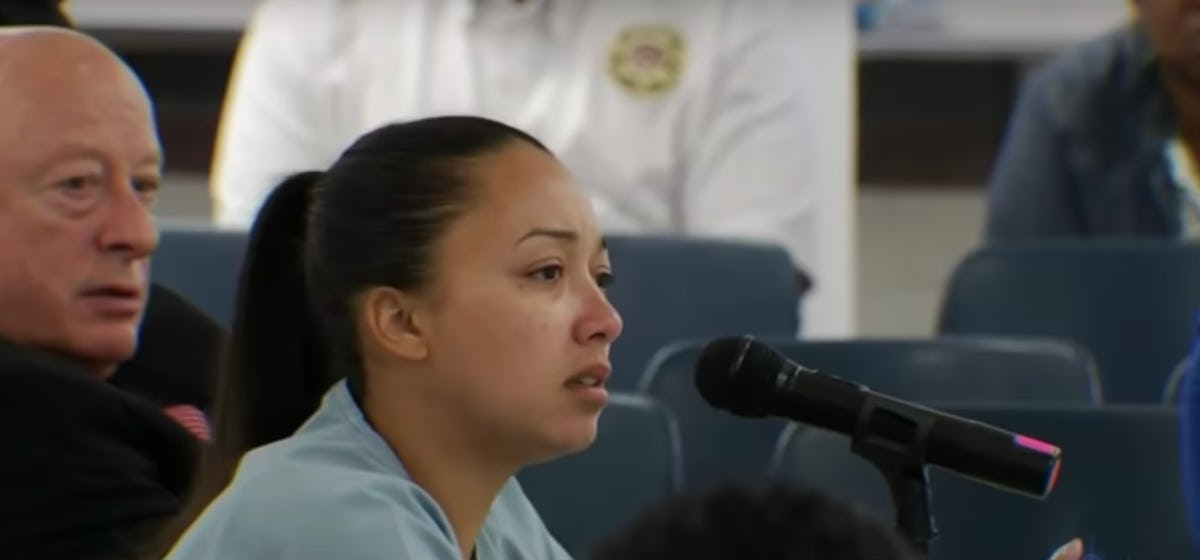 Cyntoia Brown Will Be Released From Prison Following Major Public Outcry
The push for criminal justice reform is often written in broad strokes, but sometimes, an individual victory can feel just as major. On Monday, Jan. 7, Tennessee Gov. Bill Haslam granted clemency to Cyntoia Brown, the woman who was serving a life sentence for killing a man while she was a victim of sex trafficking as a teenager. She will be eligible for release on parole supervision on Aug. 7, according to The Tennesseean.
Haslam, who leaves office on Jan. 19, announced his decision to grant Brown a full commutation, leaving her eligible for parole with 15 years served — a major change from an earlier bid for clemency, which held that she would not be eligible for parole until she had served 51 years. In a statement shared with The Tennesseean, Haslam called the long sentence, handed down when Brown was only 16 years old, "too harsh." He said,
Cyntoia Brown committed, by her own admission, a horrific crime at the age of 16 ... Yet, imposing a life sentence on a juvenile that would require her to serve at least 51 years before even being eligible for parole consideration is too harsh, especially in light of the extraordinary steps Ms. Brown has taken to rebuild her life.
In her own statement, Brown herself thanked Haslam and those who had advocated for her release.
Thank you, Governor Haslam, for your act of mercy in giving me a second chance. I will do everything I can to justify your faith in me.
Brown will remain on parole for 10 years, during which time she will be required to participate in counseling, community service, and get a job.
Brown was sentenced in 2006 to life in prison for the killing of Johnny Mitchell Allen, 43, who she said had solicited her for sex when she was just 16. Brown, now 30, said at her trial that she had been afraid for her life when she shot Allen, thinking that he was reaching for a gun under the bed, per CNN.
During her bid for clemency, Brown's lawyers argued that her sentence was unconstitutional in light of a 2012 Supreme Court decision that ruled that mandatory life sentences without the possibility of parole for minors were unconstitutional under the Eighth Amendment, which prohibits "cruel and unusual punishment." In 2016, the court ruled that the decision could be applied retroactively. However, the Tennessee Supreme Court ruled in 2018 that these statutes did not apply to Brown, since she would be eligible for parole after five decades.
In recent years, Brown's case has been brought into the spotlight by advocates who saw the sentence as unduly harsh and unjust, and more than a decade after her sentencing her push for clemency became a viral cause célèbre. Brown found herself championed by celebrities including Rhianna, LeBron James, and Kim Kardashian, who has taken on criminal justice reform as a personal cause. With news that she had been granted clemency, some of them took to social media to celebrate.
However, many people pointed out that if the goal is to address overly-harsh sentencing in the criminal justice system, the work isn't done. Brown is, after all, only one person.
Still, it's a major step forward. Congratulations to Brown on her upcoming release, and best of luck.