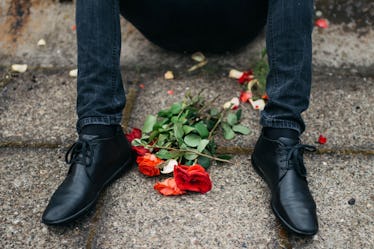 9 Women Reveal The Final Straw That Made Them Cut Their Ex Out Of Their Life & Wow
If falling in love is a totally beautiful and all-consuming sort of joy, falling out of love is... well, the opposite of that. It's confusing, painful, and exhausting. I mean, at what point are you supposed to really know that it's finally time to call it quits with a person you spent so much time with someone you were totally in love with? How do you go about cutting an ex out of your life and how do you know when it's time to actually pull the trigger? A recent Reddit AskWomen thread asked ladies to share their responses to just that question and I've included their best responses here for you.
Now, before you start reading, I'd like you to keep in mind that every relationship is different. What might have been the breaking point for one person might have been NBD to you, and vice versa. Trust your own gut and be inspired by the fact that eventually these women were able to muster the strength to leave.