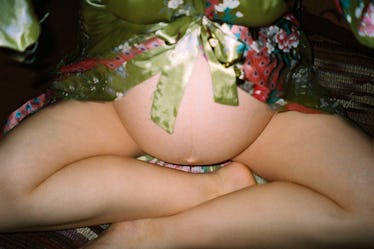 3 OB/GYNs Straighten Out The One Pregnancy Misconception They Hear All The Time
Much of the media I consumed as a teenager had premises based around pregnancy. From the rollercoaster ride that was 16 And Pregnant to the story of my personal style icon, 2007 indie banger Juno — much of what I watched from age 12 onward seemed to include a pee-on-the-stick pregnancy test and a baby shower. Still, movies with amazing soundtracks and MTV hits don't always show you the whole picture. And if you've watched all the baby shows, read all the baby books, and are still feeling a little confused about pregnancy, you, my friends, are not alone.
Perhaps pregnancy can feel so confusing because so many child-bearing myths exist. "There are so many misconceptions out there!" Dr. Mary Jane Minkin, OB/GYN at at Yale-New Haven Hospital and clinical professor at Yale University School of Medicine, tells Elite Daily. "In the old days they would refer to them as 'Old Wive's Tales.' My poor late mother was besieged by my crazy older relatives when she was pregnant with me."
When it comes to pregnancy, finding the real tea isn't always easy. I spoke to three OB/GYNs about debunking the pregnancy misconceptions they hear all the time, and what they had to say is honestly super reassuring.