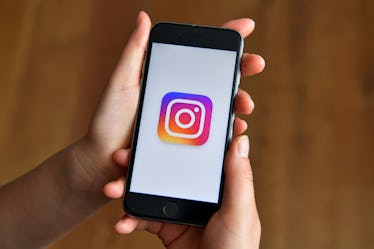 Instagram Is Testing A "Remove Follower" Feature For Public Accounts, So Goodbye Trolls
Carl Court/Getty Images News/Getty Images
Instagram continues to crank out new features left and right for users, and it appears they are at it yet again. Speculation is swirling online that Instagram is trying out a new feature that lets public accounts get rid of followers. This could be a game changer for celebrities, bloggers, and other Instagram stars who deal with internet trolls and insensitive comments on a frequent basis. So, can public Instagram accounts remove followers? A new feature is being tested, and here's what you need to know.
Instagram confirmed to Elite Daily that it is experimenting with a new way for public accounts to remove followers. The feature is still in the testing stages, so it is unclear when — or if — it will be made available to all users any time soon. At the time of publication, Instagram did not make any further information available about the function.
When your Instagram account is public, anyone can follow you, view, and like your posts and Instagram Stories, as well as share your content with other users. The only way to prevent strangers from accessing your photos and videos is to change the privacy settings within the app from public to private. When your Instagram account is private, you must approve all follower requests. This allows you to manage who can see (and comment on) your posts and who cannot.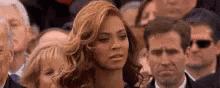 Celebrities like Chrissy Teigen deal with internet trolls on what seems like a fairly routine basis. It really does come across like there is no way for those in the spotlight to avoid the harsh and critical comments from people who don't even know them. In an Instagram post from February 2017, Teigen shared a sweet picture of her daughter, Luna, and tried to get ahead of the negative comments with this caption, "This diaper is never not blue so don't even start with me." Other famous figures like Khloe Kardashian have also dealt with strident comments from Instagram users on posts.
I'll be the first to admit that I love when celebrities share pictures of their kids, pets, and details of their day-to-day life. It shows off a more relatable side of them as opposed to the glitz and glam of the red carpet. Plus, who doesn't love when Teigen shares a snap of her two adorable babies? The capability to remove a follower from a public Instagram account could be just the thing celebrities like Teigen and Kardashian need to put a stop to online trolls.
On Tuesday, May 1, Instagram launched a new feature aimed at hiding comments that threaten a person's appearance, character, well-being, or health, according to Instagram. The filter automatically removes negative comments left by users on Instagram posts (you can disable the function in the Comment Controls center in the Instagram app). If a user continues to repeat the unwanted behavior, Instagram will be notified and further action will be taken.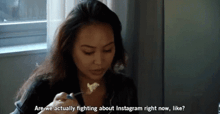 Since the creation of Instagram, "it's been our goal to make it a safe place for self-expression and to foster kindness within the community," CEO Kevin Systrom wrote in a blog post earlier this year.
Hopefully, the possible addition of allowing public accounts to remove followers, coupled with the bullying comments filter, will help Instagram be a more compassionate space for everyone.