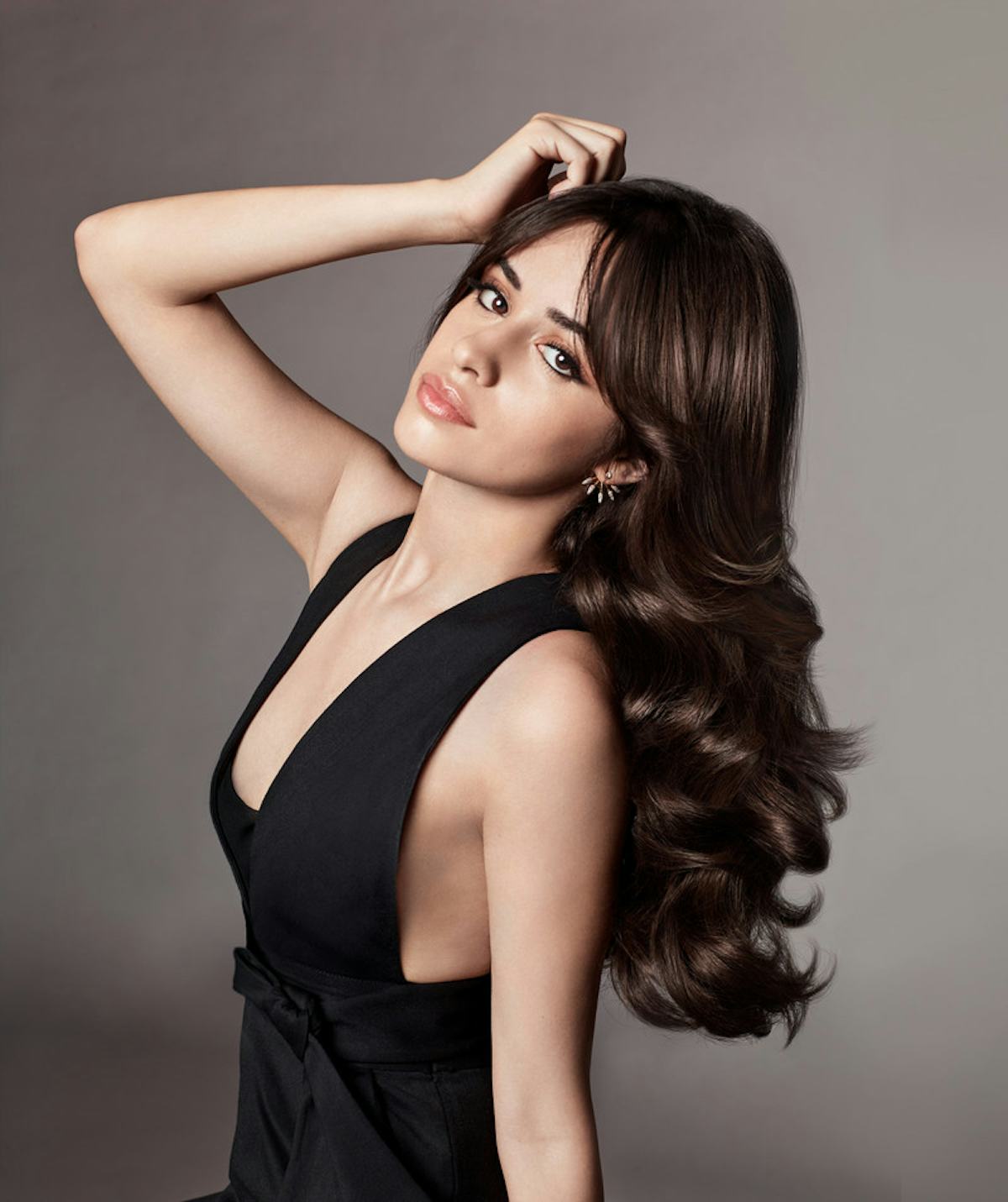 Camila Cabello's L'Oreal Paris Commercial Will Make You So Happy For Her
L'Oréal Paris
There's nothing I love more than freshly washed, moisturized hair. I just feel like my whole life is together when I can actually comb through my dry, thick locks. I can't promise the weather won't affect your mane, but Camila Cabello's L'Oreal Paris commerical is going to save our lives. Don't worry ladies, dry hair can make a comeback faster than you can say "Havana, oh na na!"
If you though that L'Oréal Paris Spokeswoman and singer-songwriter Camila Cabello didn't have hair woes, think again. Teaming up with L'Oreal Paris, Cabello will share her personal and hair comeback stories in the second phase of the brand's Elvive Hair Care "Comeback" campaign. The first part of her campaign will air as a commercial during the Grammys.
This new phase of the "Comeback" campaign will bring to life the Elvive promise — whether do to heat styling, natural dryness, or color processing — our hair can go from "I spent all weekend in pajamas and binging Netflix," to "I'm totally going to pretend like my hair just naturally shines". According to Cabello, a comeback doesn't have to feel negative or disheartening. There's a real power in fighting for what you want.
Cabello said:
"I think a comeback is defined as struggling through something and having the strength and resolution to push past it. "For me, it was about taking chances, aiming high and believing that I was worth it. I can now finally hear everything my heart was telling me."
Elvive is a treatment-led hair care line that helps to revive all forms of hair damage. Within the line there's products that can help scalp care, curly hair, hair breakage, and more. The Elvive line has active patents until 2026 that aid in reviving damaged hair. Cabello will specifically be the face for The Extraordinary Oil collection, which basically sounds like my kind of line because it targets dry and undernourished hair.
There's so many ways our hair can get damaged. Brushing and combing can cause breakage if not done correctly. Styling can cause your hair to become dry and brittle. Or in cases like mine, if your hair is naturally coarse, oil is your best friend; your confidant. Basically, oil is the bestie that's always there for you, come rain, sleet, snow, or shine. What's a woman to do? Well in Cabello's case, she loves the Extraordinary Oil Treatment ($7, lorealparis.com).
The multi-use, leave-in product is infused with camellia and golden sunflower oils. Test on all hair types, it's not going to leave your hair greasy if you have fine hair, and it will be the perfect amount of moisture for dry hair. Personally, I would use this product on wet or dry hair. On wet hair, I would probably apply post detangling my hair so my hair isn't frizzy. I would also presume that Cabello uses this before her infamous blowouts.
The L'Oreal team is excited to partner with Cabello, but their major goal is to let women all over the U.S. know that dry hair is totally treatable. You just need the right products in your arsenal.
Tim Coolican, President, L'Oréal Paris USA, said:
"We are very proud to partner with Camila for the launch of Elvive. Elvive was designed to address the 80% of women in the U.S. who experience some form of hair damage daily. The line builds on L'Oreal Paris' commitment to creating innovative products, services and experiences that help people look and feel their best every day."
In addition to her powerful performance, she killed the red carpet at Sunday, Jan. 28's Grammys. Cabello wore a red Vivienne Westwood dress, which totally makes her look like the flamenco emoji in the best possible way, Bulgari jewelry, and Jimmy Choo heels. Although I'm obsessed with her earrings, her bag was my favorite. By Judith Leiber, the sphere bag is like a modern version of a disco ball. Whether that was intentional or not, I'm so here for it. She finished off the look in full L'Oreal Makeup, opting for a defined eye and nude lips.
Not only am I so here for her red carpet look and L'Oreal campaign, but I'm obsessed with her solo album. Maybe I need to leave half of my heart in Havana to kill it like Cabello? It's worth trying.