Burger King is protesting the patriarchy by way of chicken. The fast-food joint is selling Chick Fries — literally just the brand's Chicken Fries, but in pink packaging — for the same price as its regular Chicken Fries for one day only. The overarching message of Burger King's Chick Fries campaign is to bring awareness to the fact that women are oftentimes charged more for the same products that men are. Burger King is selling Chick Fries on July 26 to boycott the Pink Tax, so order up.
According to Burger King, products marketed towards women cost 42 percent more, on average, than identical items that are targeted toward men, in a trend often referred to as the "Pink Tax." Burger King is hoping to draw attention to the Pink Tax by selling Chick Fries on Thursday, July 26. Featuring chicken fries in a pink box, the Chick Fries will only be available at select Burger King restaurants in Miami, New York City, Los Angeles, San Francisco, and Chicago.
The one-day promotion will continue throughout the duration of Thursday, July 26, as long as supplies last. Burger King produced a video attempting to punk customers with the outlandish pricing. When women ordered Chick Fries, they were greeted with a $3.09 price tag. That's a whopping $2.40 more than Chicken Fries, which are sold for $1.69 each. Needless to say, the women in the video weren't having it and refused to pay the price difference.
Basically, the idea here is that Chick Fries, which are sold in a pink box and features a bird wearing lipstick and a bow, would normally cost more when factoring in the Pink Tax because they are being marketing towards a female audience. Burger King is taking a stance against the unfair price hikes, offering the Chick Fries for $1.69 a box — the same price as BK's Chicken Fries. (A quick note: Anyone can purchase Chick Fries for $1.69. You don't have to be a female, so grab your gang and get to grubbin'.)
In June, Rep. Jackie Speier, D-California, introduced the Pink Tax Repeal Act aimed at ending gender-based price gouging. In a 2015 study published by the New York City Department of Consumer Affairs, researchers found that women's products cost up to 13 percent more than similar men's products. These findings prompted the congresswoman to spearhead the movement, hoping to put a stop on the cost-imbalance marketing scheme.
"Women get hit with a double whammy: They make less for doing the same work and they pay more for the same product or service because it's for women. Whether it's a pink teddy bear, deodorant from the same manufacturer, or a white laundered shirt, it's time to say enough! Discrimination is illegal," Speier said in a press release.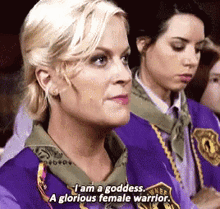 So, if you live in one of the markets where Burger King's Chick Fries are available, treat yourself to a box of the pink goodness. BK's Pink Tax promotion is valid on Thursday, July 26 only. Go ahead and smile as you eat the crispy fries, and take solace in the fact that your meal (or snack) is making a difference in the greater good. Because making women pay more for the same or similar items that are also advertised to men is an archaic idea that has no place in today's society.