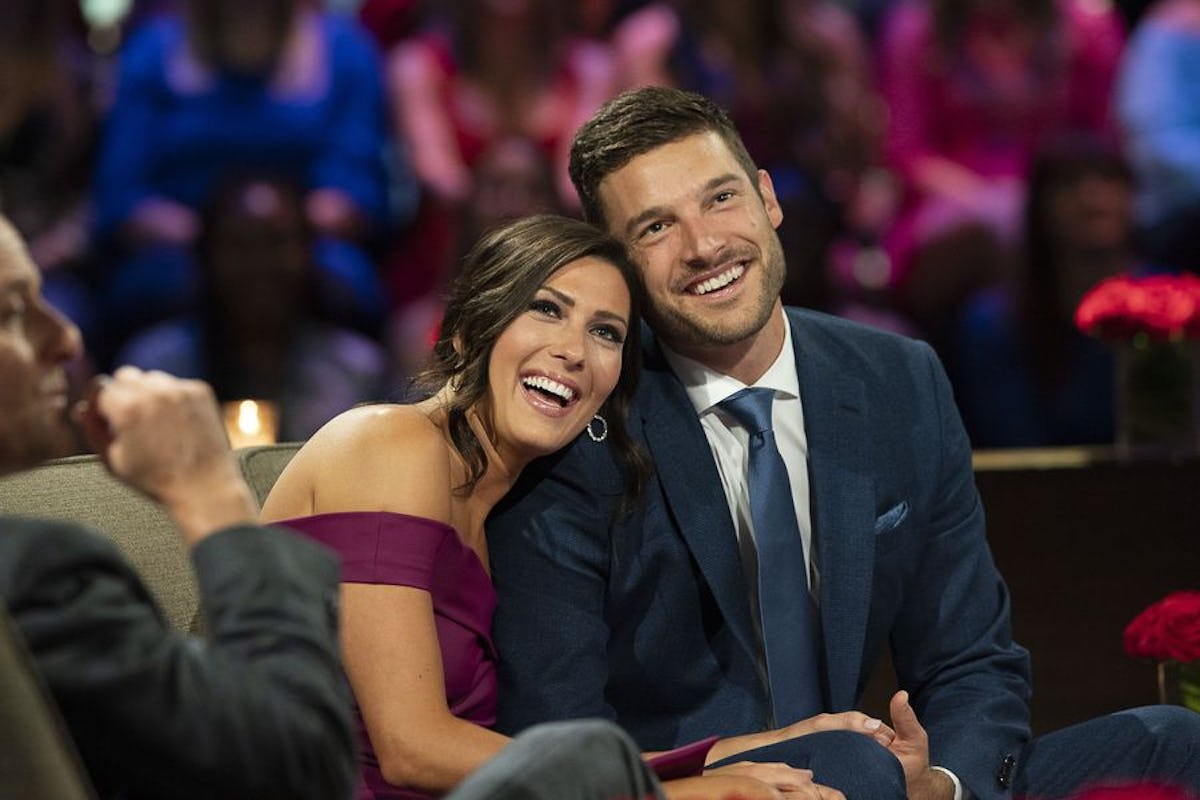 What Becca & Garrett's Body Language After 'The Bachelorette' Finale Says About Their Odds
Well folks, it happened. Becca gave out her final rose on The Bachelorette last night, and I have to keep it real here — I am devastated. I'll never be able to forget the vision of runner-up Blake Horstmann weeping into a towel with the most broken of broken hearts I've ever seen on primetime TV! I'll never recover! But like Horstmann, we all have to try to move on and forget about what could have been by instead, taking a look at Becca and Garrett's body language after The Bachelorette finale, as they go on their post-show press tour. Sigh.
Since clearly I have no chance of being remotely objective — and because I am not an expert on the subject — I reached out to two people who are. Body language expert Blanca Cobb, and Traci Brown, body language expert and author of Persuasion Point: Body Language and Speech for Influence, gave us serious insight into the potential lasting power of this newly engaged couple. Based off their body language during the proposal (that I was crying through too hard to actually, ya know, see) and their first public appearances on the press circuit, here's what they see.