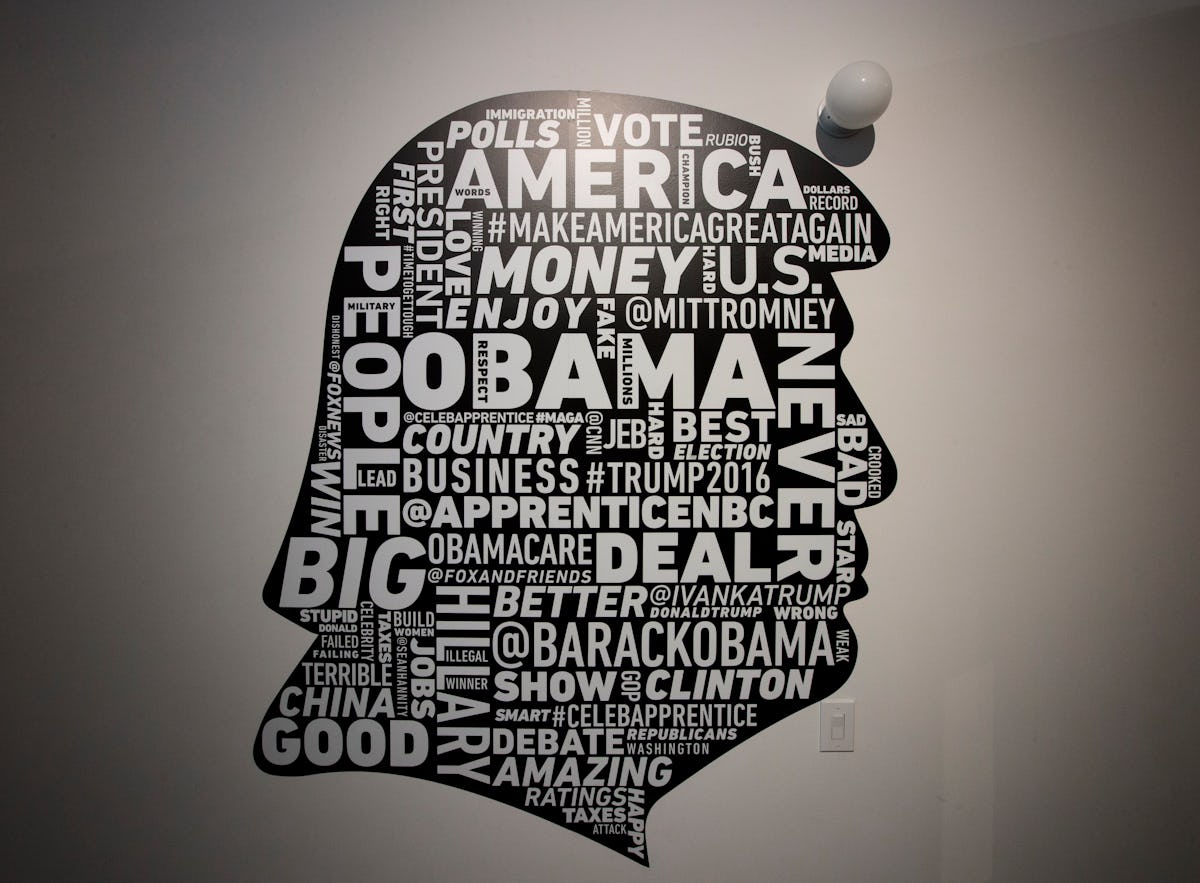 The Hero Who Took Down Trump's Twitter Account Says It Was A "Mistake"
Drew Angerer/Getty Images News/Getty Images
Bahtiyar Duysak had his claim to fame when he deactivated President Donald Trump's Twitter account on Nov. 3 for precisely 11 minutes. While some deemed him a hero for providing the world 11 minutes of Trump-tweets-free activity, he calls himself an "ordinary guy." Even further from being a hero, Duysak said taking down Trump's account was a mistake.
On Nov. 3, the internet was in hysteria when they found out a Twitter contractor found a way to deactivate the most powerful leader in the world's (with over 20 million followers) Twitter account. Duysak, 28, who is a German native, didn't provide specific details of how he did it, only that it was a *legal* mistake.
"I did a mistake, I confess," Duysak said to CNNTech. "It's not like I was looking for something or planning to do it. It was in front of me, and I didn't do a good job, and I didn't double-check things."
Duysak, who was working for Twitter via a contracting company called Pro Unlimited, explained that he came into contact with Trump's Twitter account after another user reported it, according to CNN. The rest of what actually happened is unclear. Duysak said he didn't realize what he had done until news outlets were releasing Twitter's official statement on Nov. 2 about an employee who "inadvertently deactivated" his account "due to human error."
Duysak described Nov. 2 as a "hectic day" when he made the mistake. "You have a headache, you are tired. We are not machines — this was one of those days."
The contractor also made it very clear that he was not acting alone or from a place of personal vengeance for the president. Duysak said he actually admires Trump's success, telling CNNTech, "He is a very successful person, and I admire his hard work and how he made it to get the highest position. But I think he needs to learn a little as a politician."
While Duysak views himself as ordinary, the rest of the internet thinks otherwise. Ever since Duysak's identity has been revealed, people are campaigning on Twitter for him to be Time's Person of the Year.
Oddly enough, Nov. 2 was intended to be Duysak's last day working for Twitter. Duysak claimed to have spoken with Pro Unlimited and Twitter about his plans to leave in early November, despite his contract being until early 2018, according to CNN. Going out with a bang, much? The German native had plans to return home to Germany after living and working in San Francisco for two years. Rather than extend his work visa, he is now living back home in Germany.
Both Twitter and Pro Unlimited were unable to comment on Duysak and this incident to CNN.
After all is said and done, Duysak told CNN that he believes, as a Twitter employee, he had access to too much power over the internet and shouldn't be able to cause something that catastrophic with one misstep.
"Even if it was on purpose, it still shouldn't have taken place ... because of internal regulations at the company," he told CNNTech. "But all of this, it's not my responsibility and I don't want to say something negative about Twitter because it's a great platform where all people are given the chance to share real time information."
Could his opinions about the tech industry and its access to power be the reason he plans to start a career in banking? Who knows. Either way, this incident has brought to the surface important questions about the power and access our tech companies have over internet activity and personal accounts. If there's anything good that came from Duysak's mistake, it's that conversation.
Duysak also mentioned that he is not worried about repercussions, as he assured that what he did, even mistakingly, was legal. In Duysak's eyes he is a normal guy who made a work mistake, but to the rest of the internet, he will be remembered as the only guy who's ever been able to stop Trump from tweeting. Even if it was only for 11 minutes.