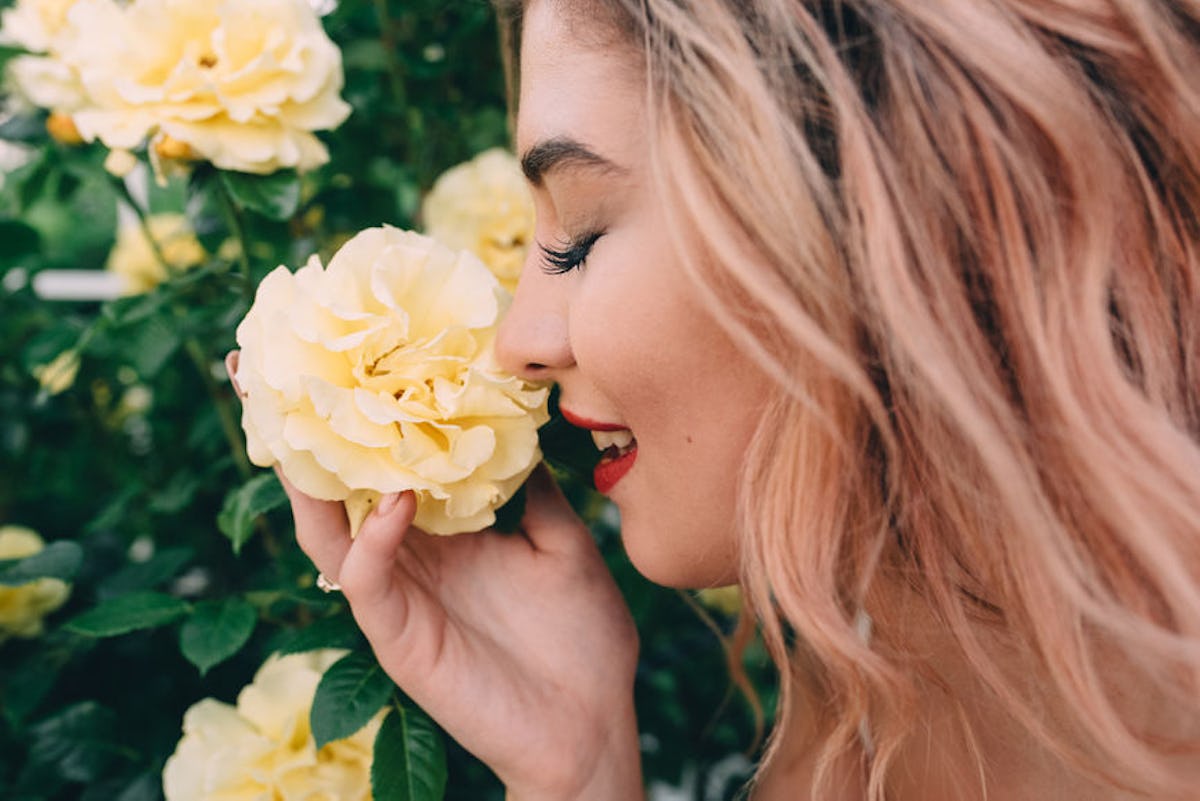 These 3 Zodiac Signs Will Have The Best Week & You Can Thank Virgo Season
Everyone, put your hands in the air and make some noise because Mercury retrograde is officially over and done with. That in and of itself makes this a ridiculously relieving week, especially when you take into consideration how astrologically difficult this whole summer has been. With numerous planetary retrogrades and three different eclipses rocking and rolling our world like there's no tomorrow, I'm sure we could all use a break right about now. Thankfully, the universe is clearly capable of showing us mercy, and as of August 20, 2018, this will be the best week for these zodiac signs: Virgo, Libra, and Pisces. Remember that you'll feel captivated by the cosmic beauty on an even more exciting level if your rising sign falls under any of these signs.
If you've been feeling the energy of Leo season growing stale and stagnant, then you're in for a replenishing shift once the sun enters Virgo on August 23. I don't know about you, but in spite of how much I love a vivacious and charismatic Leo, this has by no means been an easy Leo season. In fact, it's been testing everyone's egos and challenging our confidence levels. Virgo season is a clarifying shift that I'm sure we're all ready for. Being the mutable Earth sign that Virgo is, we're about to feel way more grounded, introspective, and capable of making wise decisions. After how naughty these retrogrades have been, I'm sure we could all use Virgo's help.
Virgo: You Pretty Much Rule The World
Are you ready for this, Virgo? Because it's officially your season, so rejoice with all your fellow Virgo babes and relish in the fact that right now, you guys are astrological royalty.
It is during your solar return that all your accomplishments and positive qualities are lit by the sun, shining for all the world to see. It's a period of confidence building, magnetism, and dynamic power. It's when you look back on the year you've had and you thank yourself for remaining resilient and strong. You recognize how far you've come, and boy, the cosmos know that you've come far. As exciting as this period may be, use it as a chance to make a plan for the year to come. Sure, this chapter may be coming to a close, but let's make sure the next one will be even better.
Libra: You Are So Adored By Everyone You Meet
Are cuties begging for your attention lately? Are you making friends the second you step out your front door? That's because Venus is in Libra and it's also your ruling planet, making this a ridiculously, unbelievably, and overwhelmingly romantic time for you. Perhaps you're charming the living daylights out of every person you meet. Maybe you're falling in love. However, in my opinion, the greatest love you're going to experience is the love that you have for yourself. It's time to feel reminded of what a beautiful soul you truly are. It's time to remember why everyone in your life is so lucky to know you.
Allow this message to sink in deep, Libra, for the sun in your 12th house of spirituality makes your psyche hungry for positive vibes.
Pisces: You Are About To Experience So Much Clarity
What time is it? It's full moon time, baby. And you, my dear Pisces, are the star of the show. Since the full moon in Pisces reflects light from the Virgo sun, as it forms a clarifying and structuring grand trine with Saturn and Uranus, you will feel steadied as you experience the waves of galvanizing energy crashing down on you. Full moons are a period of revelation and reward; it's when the culmination of all your thoughts, energies, and decisions reach a peak, and when it rises in our sky, you will uncover a greater truth about your reality.
As exciting as this lunation may be, it is often rife with intensity and difficult confusion. However, as the full moon forms a trine with the two most fatherly planets in all the zodiac, you can expect to be guided and protected every step of the way.