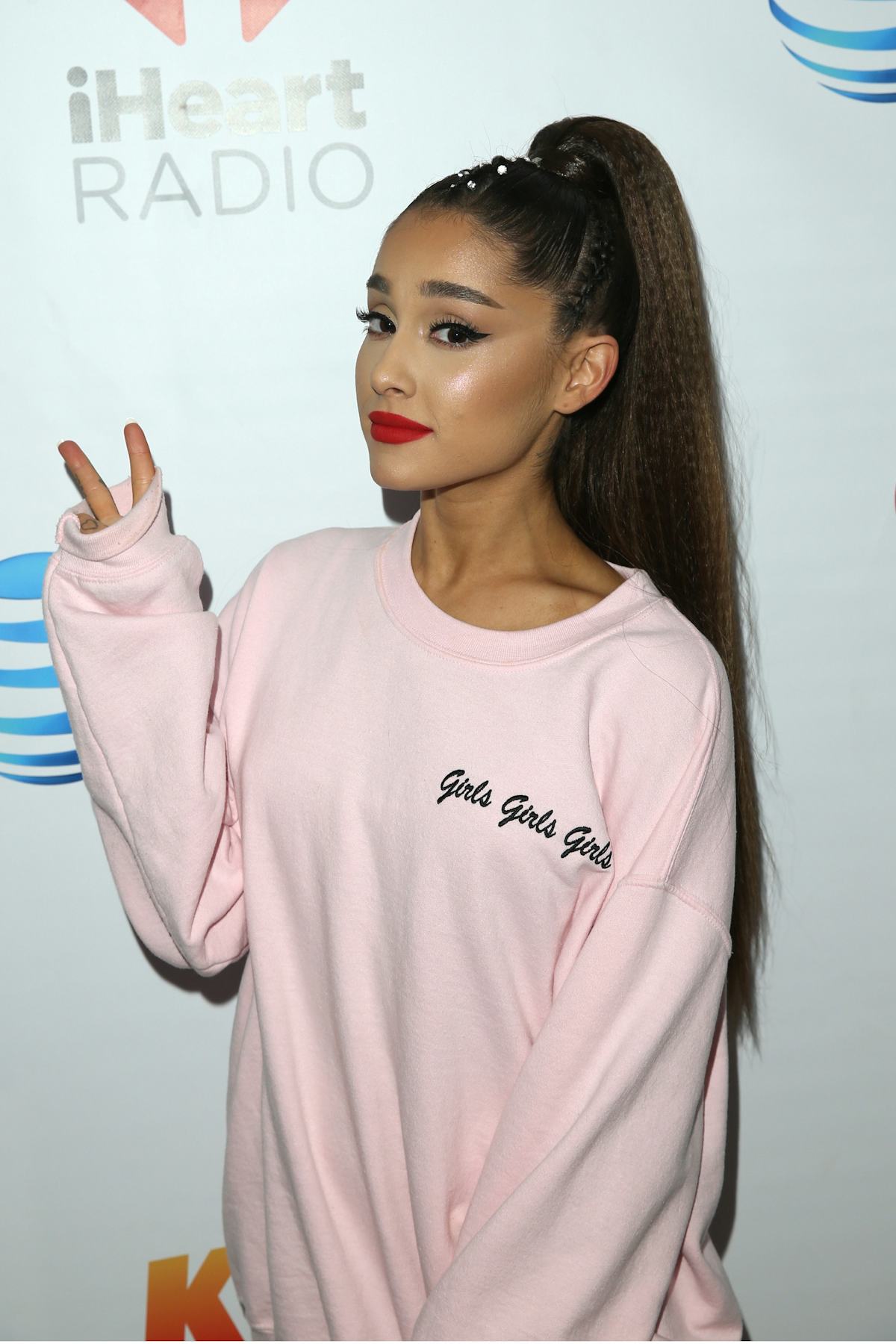 Ariana Grande Is Reportedly Taking A Break From The Spotlight After Mac Miller's Death
Jesse Grant/Getty Images Entertainment/Getty Images
Following the Manchester attack at her concert in 2017 and the death of Mac Miller earlier this month, Ariana Grande is taking a fame break. Representatives for Grande told PEOPLE in light of her absence from the Emmys on Sept. 17 that she needs time away from the spotlight to "heal and mend." Elite Daily reached out to Grande's team for comment, but did not hear back by the time of publication. Grande was reportedly set to attend the Emmys on Sept. 17 with fiancé Pete Davidson, but come Emmys night, Grande and Davidson were no-shows, but for a very understandable reason.
"Contrary to reports, Ariana will not be attending the Emmys tonight," a rep for Grande told PEOPLE. "Pete has also opted to not attend to be with her in New York." The statement continued, "Given the events of the past couple of years, Ariana is going to take some much needed time to heal and mend. She will be staying close to home and using this period to spend time with her loved ones and work on new music without deadline. She thanks her fans for their understanding."
Grande has been heartbroken over the death of Mac Miller. The former couple broke up earlier this year after dating for two years, but met when Grande was just a young pop diva at the age of 19.
She posted a touching tribute to Miller saying she has adored him since the day she met him.
"I adored you from the day i met you when i was nineteen and i always will," she said. The caption continued,
i can't believe you aren't here anymore. i really can't wrap my head around it. we talked about this. so many times. i'm so mad, i'm so sad i don't know what to do. you were my dearest friend. for so long. above anything else. i'm so sorry i couldn't fix or take your pain away. i really wanted to. the kindest, sweetest soul with demons he never deserved. i hope you're okay now. rest.
Before that, she had posted a black-and-white photo of Miller that showed him sitting at her feet and looking up at her. She also posted screenshots of his music to her Instagram stories. On an even sadder note, the singer disabled her Instagram comments because right after the news of Miller's death broke, people flooded her Instagram comments with hateful messages blaming her for his reported overdose. That couldn't be farther from the truth.
The love and support Grande is receiving from Pete Davidson and her fans will hopefully help her mend.
Grande has a song dedicated to mental health on Sweetener. The last song on the album, "Get Well Soon," is a dialogue of Grande talking to herself, telling herself to take care of her body and mind. She broke down the meaning of the song in an interview with Beats 1 Radio.
"It's just about being there for each other and helping each other through scary times and anxiety," she said. "You know, there's some dark sh*t out there, man," she added. "And we just have to be there for each other as much as we can. Because you never f*cking know, you know. So, I wanted to do something to make people feel good and less alone."
She continued,
It's also about personal demons and anxiety and more intimate tragedies as well. Mental health is so important. People don't pay enough mind to it because we have things to do. We have schedules, jobs, kids, places to be, pressures to fit in, Instagram Stories — whatever the f*ck, facade you're trying to put on, trying to keep up. People don't pay attention to what's happening inside. That's why I felt it was important.
It's good she's leading by example and taking time to heal and work on her mental health following the tragedy of Miller's death, though I imagine she's doing this more for her own sake than showing people how to get through hard times. And that's exactly what she should be doing. Get well soon, Ari.