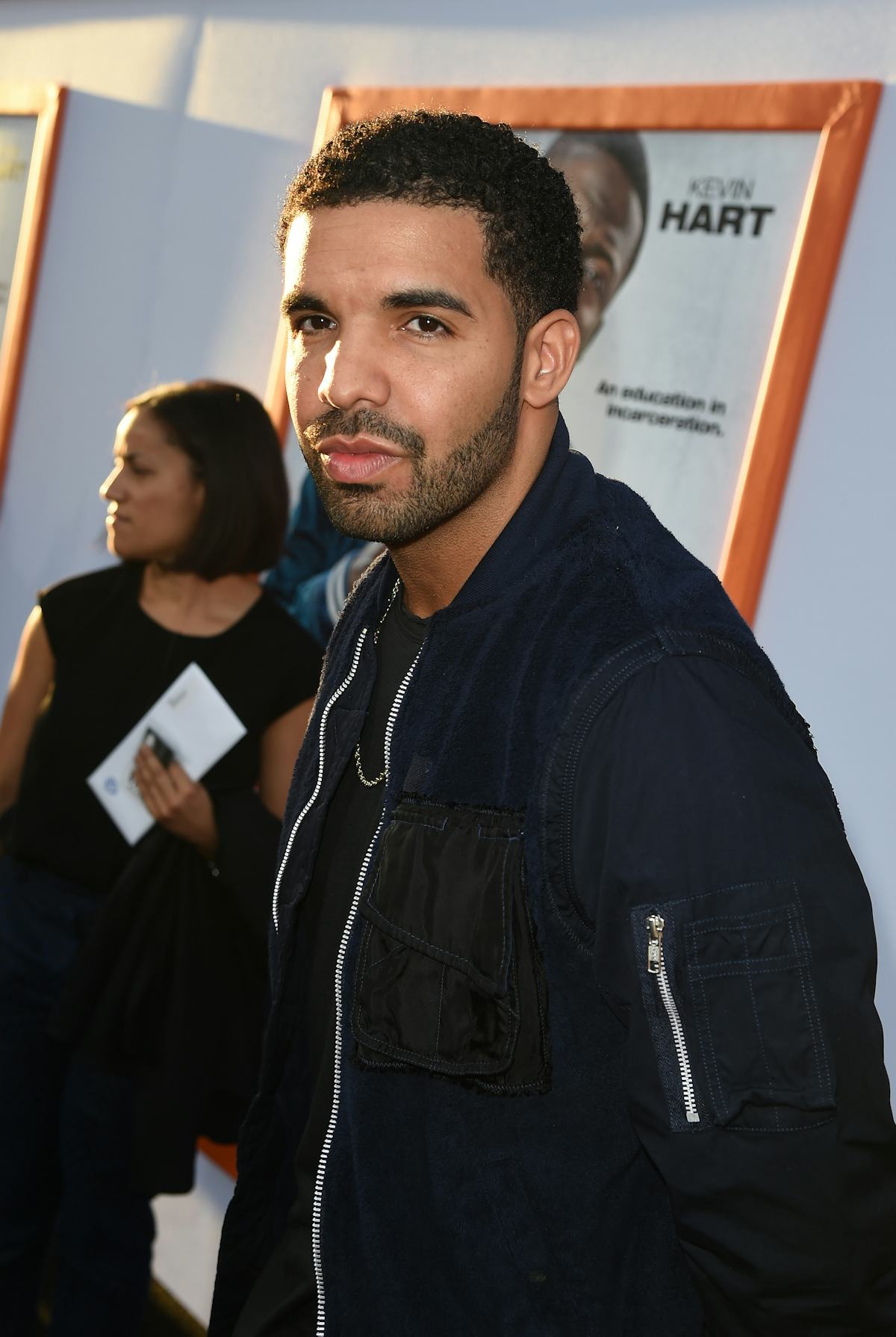 Here's Where Drake's Relationship With Kiki From "In My Feelings" Probably Stands
Kevin Winter/Getty Images Entertainment/Getty Images
Thanks to Drake's hit track "In My Feelings," Kiki has become a household name. But most people who are in love with the song don't even know who Kiki is. According to Complex, Kiki's full name is K'yanna Barber and she's been linked to Drake for a while. Now that "In My Feelings" has made her famous, people are starting to wonder if she and Drake still keep up with each other. So, are Drake and Kiki still friends?
If a mid-July 2018 meeting between them is any indication, then they are definitely still friendly with each other. Drake and his dad Dennis Graham reportedly met Barber aka Kiki on Saturday, July 14 at Delilah's in West Hollywood. According to Complex, a now-deleted Instagram video showed Barber and Drake together at the restaurant. So, by all accounts, Drake was at Delilah's specifically to meet with Barber.
That's pretty strong evidence that they're still friends and that Barber is probably the now-famous Kiki.
Drake and Barber reportedly dated back in October 2017, at least according to certain gossip sites. Barber also added to the speculation that she's the Kiki of "In My Feelings" when she tweeted, "KB DO U LOVE ME?" on July 16. That was just two days after she reportedly met with Drake at Delilah's.
Apparently, this is the Kiki everyone's been singing about:
For a while, fans thought that the Kiki in question was actually referring to Keshia "KeKe" Chanté, who was reportedly Drake's very first girlfriend. The two have been friends since childhood, so Chanté was naturally everyone's first guess. Like Drake, Chanté is a singer, songwriter, and TV personality who grew up in Toronto.
Not only do they have a long history together, but Drake claimed to have rapped about her before.
Here's a look at Drake and Chanté together:
On an episode of 106 & Park, Drake reportedly told Chanté, "You were one of my first crushes, and a lot of people might not know this, but I actually rapped about you before."
In April 2018, Chanté sparked rumors that she was immortalized in song with a tweet. So, fans were using that as evidence that "In My Feelings" was about her.
Here's a look at her tweet:
Needless to say, Drake is still friends with two different women referred to as Kiki/Keke. But it's the first one that has everyone jumping out of their cars and risking their limbs for a dancing challenge. Because Kiki has most definitely been immortalized in song, it's going to be a long while before people forget about her.
That dance challenge, by the way, is called the "In My Feelings" challenge and basically has all kinds of people showing off their moves to the chorus of the song. The challenge was originated by Shiggy of The Shiggy Show and has evolved and spread at a rapid pace.
Despite the plethora of "In My Feelings" challenge videos hitting social media timelines, nothing beats the original: