The Next iPhone X Is Reportedly Going To Be Bigger & More Colorful Than Before
Stephen Lam/Getty Images News/Getty Images
It's that time of year again when the news of new Apple devices starts making the rounds. With no official announcement from the innovative tech company just yet, rumors are swirling online that Apple's next iPhone X will reportedly be the biggest one yet. If you can't wait to find out the details of the latest devices and other offerings from Apple, you've come to the right place.
According to Bloomberg, Apple will release three different versions of the iPhone X. Elite Daily reached out to Apple for comment on the reported new iPhone X news but did not hear back at the time of publication. The new models of the iPhone X will reportedly span across a wide price range and include new features and sizes we haven't seen before.
There will be two new "high-end iPhone" X's, according to Bloomberg. The company reports that the new iPhone X's will have a 6.5-inch screen, making it the biggest iPhone to ever be released. For comparison's sake, Samsung's brand new Galaxy Note 9 has a 6.4-inch display. If true, Apple's two upcoming iPhone X would take the cake for largest phone screen on the market right now. The upscale iPhone X's will also reportedly have a glass back and stainless steel edges, according to Bloomberg. Both devices will also reportedly come with an upgraded camera and feature dual cameras on the back of the phone. The inside of the iPhone X also seems to be getting a bit of an upgrade, including the possibility of increased processing speeds. You will supposedly be able to view apps and other content side-by-side. This part, if confirmed by Apple, sounds like a total game changer.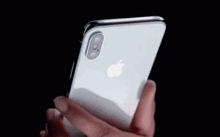 Bloomberg reports that one of Apple's three new iPhone X's will aim to replace the iPhone 8. This iPhone X will supposedly be the cheaper alternative to the alleged high-end version of the iPhone X. The less expensive iPhone X will reportedly feature a 6.1-inch screen and come in a variety of colors. It's unclear exactly what those colors will be. Currently, the iPhone X features a 5.8-inch screen and is sold in Silver and Space Gray. Bloomberg also reports that the upcoming more affordable iPhone X model will supposedly have aluminum edges as opposed to the high-end device's reported stainless steel casing.
That's not all, though. The three new iPhone X's will reportedly all use Face ID and a gesture-based control system, per Bloomberg. Apple is supposedly also planning to feature two SIM card slots in the larger, more expensive versions of the iPhone X, per Bloomberg. This would make it easier for people who travel with any frequency to pick up a new cell phone plan or carrier when between countries.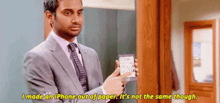 Typically, Apple holds its annual products unveiling event each September. With August almost behind us, the news could come sooner rather than later. If the past is any indicator of the future, Apple should release details of the new iPhone X in the weeks to come. I'm currently rocking the iPhone 7 Plus. I've been holding out for a new iPhone X for quite some time now, so this news, even if unconfirmed, is music to my ears.