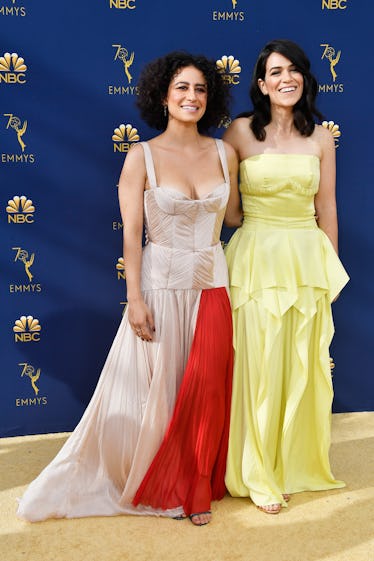 Abbi Jacobsen & Ilana Glazer Look Like BFF Disney Princesses At The 2018 Emmy Awards
Frazer Harrison/Getty Images Entertainment/Getty Images
My best friends and I get dressed up together — I'm talking sequin dresses, heels, hair, makeup, the whole nine — maybe once per year. Other than New Year's Eve, I can't think of another time of year that we all share the bathroom mirror, go over each other's wardrobe options and pose for pictures as a group. But I could only imagine this is just the norm for real-life besties Ilana Glazer and Abbi Jacobson, especially since they walk so many red-carpets together. And Monday night, Abbi Jacobson & Ilana Glazer's 2018 Emmys looks brought a whole new meaning to #FriendshipGoals — and a whole new look to Disney princess cool.
Though it's unclear whether the two actually get ready together — there's a whole behind-the-scenes production that includes hairstylists, makeup artists, wardrobe stylists, hotel rooms, and conflicting schedules, so it's unlikely their process is anything like mine and my friends' nights out — I can see the two blasting music and borrowing each other's clothes just like any other besties. But chances are their first time getting ready for the Emmys is nothing like how I'm imagining it.
Yup, it's their first time walking the red carpet at the Emmy awards. Glazer and Jacobson have had beef with the Emmy awards in the past. Back in 2015, the writers, creators, and BFF duo behind the comedy Broad City were disappointed to find out they didn't receive any nominations for the second season of their critically-acclaimed Comedy Central series. Unsurprisingly, Jacobson took to Twitter to post a sarcastic and hilarious message saying, "who do you have to peg in this town??!" She didn't tag the Emmy awards, but we all knew who she was talking about and exactly what she meant. Broad City has been snubbed again this year, but besties Ilana Glazer and Abbi Jacobson will make their way up to the stage as presenters, so I knew they would be bringing their fashion A-game.
The duo stepped out in looks that will undoubtedly immediately cause your mind to jump to two very specific Disney princesses. Jacobsen's dress, a gorgeous buttery, flowy thing, is exactly what modern-day Belle (Beauty and the Beast) would wear while Glazer's two-toned pink dress has Aurora's (Sleeping Beauty) name all over it. Could the pair also not-so-secretly be Disney super fans? I would love them even more...
While each dress is unique in very clearcut ways (aside from their differing color palettes, Jacobsen's dress is strapless and Glazer's dress features a train), they are also quite similar when you look at their structural breakdowns. Both gowns feature very structured bodices thanks to boning and they each also have some sort of sexy detailing around the bust area. Both styles also feature a pseudo peplum effect: Glazer's dress features a short panel of pleated fabric that starts at her waist and goes down just past her hips, while Jacobsen's skirt is cut in such a way that shorter layers gather just below her hips and create the peplum effect.
Side by side, the two look like total magic — which is exactly what you should feel like when you're standing next to your best friend.